with Juliana Cesano
Mondays, 7:00 – 8:30 p.m. CST
November 16 - December 7 (4 classes)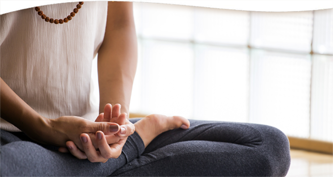 Conscious spiritual unfoldment is the hardest but most significant contribution a human being can undertake. Among many other qualities, it demands a balanced amount of skillful action and inaction, the knowledge of the hidden laws of nature, and the selflessness of an all-embracing love. Modern Theosophy has offered detailed and cohesive teachings to aid us in this process, shining light on two fundamental questions that any spiritual seeker ought to consider: Who am I, and how do I awaken to what is Real? This class will explore the seven dimensions, or principles, of the human being through which consciousness expresses itself, how these principles interact with one another, and our next step toward conscious evolution.
Each class will include a meditation practice and suggestions on how to use life's challenges as catalysts for progress.
TS Members: $60 • Nonmembers: $75
Registration includes on-demand access to recordings of all of the classes, which can be viewed for one week following the date they were presented.
To ensure you receive your meeting link prior to the live program, please register by November 15.
If you are unable to pay the minimum fee due to hardship, please email events@theosophical.org for assistance.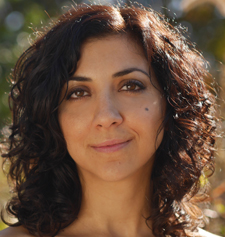 Juliana Cesano is a third-generation Theosophist and has been actively involved with the Society's work for over 20 years. She has worked at the international headquarters in Chennai, India, and has been part of the staff at the headquarters of the Theosophical Society in America since 2007. She is a certified yoga teacher, 200 CYT, and is the manager of the Quest Book Shop.
Program Format
This is a live, interactive online class that will also be recorded for on-demand viewing. Our goal is to send recordings to you within two business days, often sooner. Recordings will be available for on-demand viewing for one week following each class date.
Software Platform
Zoom for Windows, Mac, or mobile device; minimum recommended network bandwidth 1.5 Mbps. Please download Zoom for free at zoom.us/download, and test your connection at zoom.us/test. New to Zoom? Check out www.theosophical.org/FAQ. Please email webinars@theosophical.org for further information.