with Rosemary Hurwitz
Saturday, January 9, 1:00 – 3:00 p.m. CST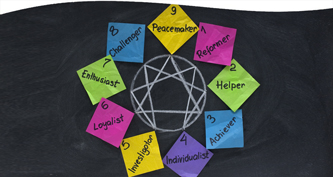 Go deeper into the nine universal personality types and learn what the Enneagram can show you about your emotional health and spiritual connection. Rosemary Hurwitz will help you discern your own personality type through both the information shared and a short quiz. You will also learn what Rosemary calls the Seven Mainstays of the Enneagram, as well as insights into the nine personality types, including their strengths and challenges, emotional passion, blind spots, wellness map, instinctual center, wing style, and ways to practice balance.
In this workshop, you will:
Learn the nine universal personality types and their strengths and challenges
Discover your own personality type
Develop the skills to maximize your unique strengths and find balance
Participants in this workshop will have the opportunity to sign up for a follow up session, Diving Deeper: The Enneagram as a Window to Your Soul, where they will receive an in-depth personal reading.
$40
Registration includes on-demand access to a recording of the workshop that can be viewed for two weeks following the date it was presented.
To ensure you receive your meeting link prior to the live program, please register by January 8.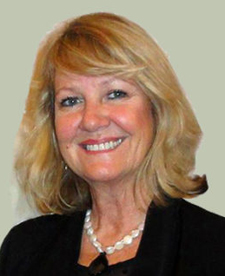 Rosemary Hurwitz, MA, PS, received her Enneagram Certification in a Pastoral Studies program at Loyola University in 2001. An accredited professional member of the International Enneagram Association, she is on the faculty at Common Ground in Chicago and has been published in five inspirational compilation books, including No Mistakes: How You Can Change Adversity into Abundance. Rosemary has certifications in intuitive counseling and angel card reading. She coaches with and teaches the Enneagram internationally.
Program Format
This is a live, interactive online workshop that will also be recorded for on-demand viewing. Our goal is to send the workshop recording to you within two business days, often sooner. The recording will be available for on-demand viewing for one week following the workshop date.
Software Platform
Zoom for Windows, Mac, or mobile device; minimum recommended network bandwidth 1.5 Mbps. Please download Zoom for free at zoom.us/download, and test your connection at zoom.us/test. New to Zoom? Check out www.theosophical.org/FAQ. Please email webinars@theosophical.org for further information.