with Shamini Jain
Saturday, January 16, 1:00 – 3:00 p.m. CST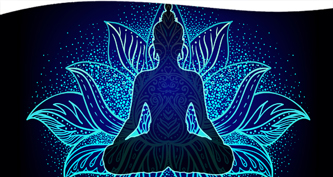 Mantras are sacred vibratory words or phrases that connect us with elemental and divine energies. Mantra, which is translated as a tool to transcend the mind, helps us to lift ourselves out of our conditioned mental responses to our environment and open more fully to spiritual presence and guidance.
In this workshop, renowned healing scientist and teacher Dr. Shamini Jain will show you how to activate mantras more deeply for healing, by powerfully connecting your voice with your biofield, or energy field. She will also share specific Shakti mantras that allow us to more easily direct our focus and open our hearts to the Divine Feminine presence that is here to help us through tumultuous times. Specific attention will be given to Goddesses in Vedic and Tantric traditions.
This workshop is open to all - No prior experience, or religious or spiritual beliefs are needed. In this workshop, you'll learn:
Specific exercises to connect your inner and outer sound with your energy field to raise the power of your spoken and unspoken word
How specific shakti seed mantras connect with elemental energies and aspects of the divine feminine
How to chant specific mantras to bring in spiritual guidance to help you feel grounded and protected, and experience the transcendent
There will also be time for live Q&A. Be ready to explore the power of your own voice for healing - and have a lot of fun in the process!
$40
Registration includes on-demand access to a recording of the workshop that can be viewed for two weeks following the date it was presented.
To ensure you receive your meeting link prior to the live program, please register by January 15.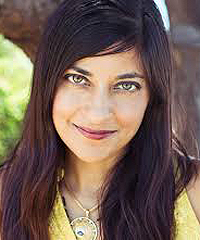 Shamini Jain, PhD, is the founder and CEO of the nonprofit Consciousness and Healing Initiative, a collaborative accelerator of scientists, healers, artists, and educators to help lead humanity to heal themselves. She is also an assistant professor in the Department of Psychiatry at UC San Diego and has received numerous awards for her published studies in biofield healing practices and meditation. Shamini speaks and teaches in diverse venues including TEDx, universities, conferences, hospitals and retreat centers. Her public writing can be found in online blogs including Huffington Post, Thrive Global and the Times of India. Her first public book, Healing Ourselves, will be published with SoundsTrue in 2021. Learn more at www.shaminijain.com and www.chi.is.
Program Format
This is a live, interactive online workshop that will also be recorded for on-demand viewing. Our goal is to send the workshop recording to you within two business days, often sooner. The recording will be available for on-demand viewing for two weeks following the workshop date.
Software Platform
Zoom for Windows, Mac, or mobile device; minimum recommended network bandwidth 1.5 Mbps. Please download Zoom for free at zoom.us/download, and test your connection at zoom.us/test. New to Zoom? Check out www.theosophical.org/FAQ. Please email webinars@theosophical.org for further information.