with Dr. Marilyn Mitchell, M.D.
Saturday, January 30, 1:00 – 3:00 p.m. CST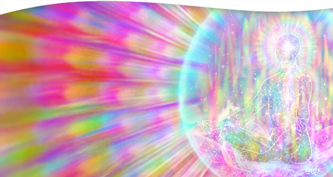 Every one of us possesses an indestructible inner vibrancy and life force. When accessed, it has enormous potential to help us recover from symptoms or diseases and to manifest full, healthy, happy lives. It is natural for us to live from our full vibrant life force and we have an inner drive to do this. We are not meant to live in a reduced form, but in our present culture, we commonly find ourselves cut off from this source of vitality.
By using some simple practices, we can open up the gate to this natural flow. Take time to remember, reawaken, and strengthen your inner vital energy.
This workshop will include:
Discussion of our inner vital nature and the Five Aspects of Healing
Presentation on how to access inner vitality
Guided practices to access vital energy
Q&A
$40
Registration includes on-demand access to a recording of the workshop that can be viewed for two weeks following the date it was presented.
To ensure you receive your meeting link prior to the live program, please register by January 29.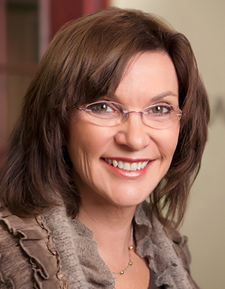 Dr. Marilyn Mitchell, M.D. earned her medical degree from Rush Medical College, and is double board certified in Obstetrics & Gynecology and Integrative & Holistic Medicine. She also received certifications from the Barbara Brennan School of Healing and the EnergyTouch School of Advanced Healing. Chicago magazine named her one of America's "groundbreaking doctors." Dr. Mitchell is a leader in the field of integrative medicine. Her book The True Nature of Healing: A Surgeon's Soul Journey explores the personal experiences that opened her connection to Energy Healing. Dr. Mitchell is the founder of the Transformational Health Initiative, an organization with a mission to serve and support healers, medical practitioners, and conscious consumers in order to promote authentic, dynamic, multi-dimensional health for everyone.
Program Format
This is a live, interactive online workshop that will also be recorded for on-demand viewing. Our goal is to send the workshop recording to you within two business days, often sooner. The recording will be available for on-demand viewing for two weeks following the workshop date.
Software Platform
Zoom for Windows, Mac, or mobile device; minimum recommended network bandwidth 1.5 Mbps. Please download Zoom for free at zoom.us/download, and test your connection at zoom.us/test. New to Zoom? Check out www.theosophical.org/FAQ. Please email webinars@theosophical.org for further information.