with Pouria Montazeri
Saturday, February 6, 1:00 – 3:00 p.m. CST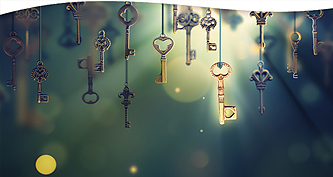 "Not every cane is sugar-filled; not every low precedes a high; not every eye can truly see; not every ocean has its pearls." ~ Rumi (Divan Shams 563)
In his work, Rumi reminds us of how the spiritual quest can be filled with confusion, unknowns, and dangers, and points to the necessity of cultivating the art of discernment as a fundamental tool on this path. By accessing our heart's innate wisdom, we can learn to discern between right and wrong, truth and error, and the absolute and the relative during this very short and precious life.
Topics include:
Guided heart-centered meditations and contemplations
The reading of Rumi's original poetry in Persian, followed by authentic English translations
How to cultivate the art of discernment and make it a daily practice
Discriminative wisdom
Somatic practices for being in touch with your intuition
Rich Q&R (questions and responses)
$40
Registration includes on-demand access to a recording of the workshop that can be viewed for two weeks following the date it was presented.
To ensure you receive your meeting link prior to the live program, please register by February 5.
"Make only drunks and lovers your companions; don't tie your heartstrings to unworthy folk. Each faction tries to make you follow it: the crows to ruins, the parrots to sugar."
~ Rumi (Divan Shams R693)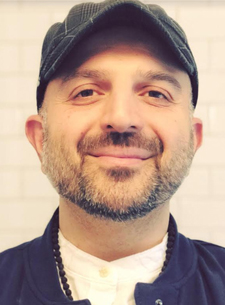 Pouria Montazeri grew up with Rumi's poetry and teachings and is fluent in Persian. He draws from his 28 years of experience with Sufism, Advaita Vedanta, and other mystical and contemplative practices as well as his experiences as a teacher, spiritual director/coach, speaker, poet, mindfulness instructor, sangha guide, mentor, and filmmaker to support himself and others to live more creative, peaceful, and meaningful lives. He wrote, directed, and filmed Shams & Rumi: The Fragrance of Axis Mundi, which won many international film awards. For more, visit www.footprintsofrumi.com.
Program Format
This is a live, interactive online workshop that will also be recorded for on-demand viewing. Our goal is to send the workshop recording to you within two business days, often sooner. The recording will be available for on-demand viewing for two weeks following the workshop date.
Software Platform
Zoom for Windows, Mac, or mobile device; minimum recommended network bandwidth 1.5 Mbps. Please download Zoom for free at zoom.us/download, and test your connection at zoom.us/test. New to Zoom? Check out www.theosophical.org/FAQ. Please email webinars@theosophical.org for further information.