with Mia Park
Saturday, February 13, 1:00 – 3:30 p.m. CST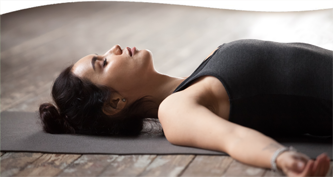 Conscious relaxation is an ancient system perfect for modern times. First mentioned in the classical Indian text the Mahabharata as "yoga nidra," conscious relaxation is clinically proven to reduce PTSD symptoms, ease pain, and cure insomnia. Learn how deeply resting the body and mind has the potential to heal and guide you to your highest Self. This workshop will consist of an informative slide show lecture explaining the "Who, What, Where, When, Why, and How" of yoga nidra followed by a deep practice. Conscious relaxation, or yoga nidra, is safe for all and can be practiced seated, lying down, and even standing. Understanding the history and structure of yoga nidra will inform your experience of conscious relaxation and deepen your connection to the timeless part of yourself.
This workshop will help you:
Connect with your highest self
Soothe the nervous system
Calm down the mind
Improve sleep and reduce insomnia
Reduce chronic pai

n

Balance your physical, emotional and mental bodies
$40
Registration includes on-demand access to a recording of the workshop that can be viewed for two weeks following the date it was presented.
To ensure you receive your meeting link prior to the live program, please register by February 12.
You can also watch Mia Park's talk, "Yoga Nidra and Brain Science," via livestream on Thursday, February 4.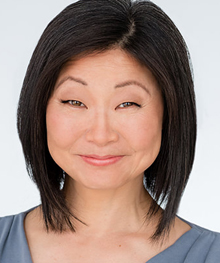 Mia Park has thousands of hours of training in traditions that include tantra yoga, yoga therapy, trauma informed yoga, yoga for children and seniors, meditation, alignment, and more. She is a YACEP, E-RYT 500 and 200 CYT, 500 hour Viniyoga teacher, domestic violence advocate, Rest and Renew restorative yoga teacher, iRest Level 1 teacher, and a Certified Integrated Ayurvedic Practitioner and Advanced Yoga Teacher. For more information visit miaparkyoga.com or miapark.com.
Program Format
This is a live, interactive online workshop that will also be recorded for on-demand viewing. Our goal is to send the workshop recording to you within two business days, often sooner. The recording will be available for on-demand viewing for two weeks following the workshop date.
Software Platform
Zoom for Windows, Mac, or mobile device; minimum recommended network bandwidth 1.5 Mbps. Please download Zoom for free at zoom.us/download, and test your connection at zoom.us/test. New to Zoom? Check out www.theosophical.org/FAQ. Please email webinars@theosophical.org for further information.