with Anodea Judith
Saturday, February 27, 1:00 – 3:30 p.m. CST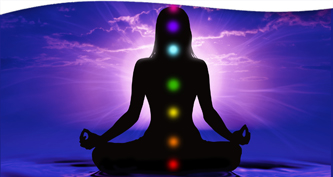 What is life force energy? How do we increase or decrease it when necessary, and how do we manage it wisely? How does our life force flow through the chakras and what can we do to free up blockages?
Anodea Judith has been working with the chakras, psychology and the energy body for 45 years as a yoga teacher, somatic therapist, global workshop leader, and best-selling author. She calls the life force "charge" and has developed specific techniques for charging and discharging the chakras, with a keen sense of how this relates to our inner psychology. Once you learn these tools you can use them the rest of your life. When you understand energy in this way, you will see life with new eyes.
This workshop bridges theory and practice. It will include a lecture and presentation that will help you understand the nature of your life force, followed by instruction on simple practices you can do on your own to stay centered, balanced, and energized on each chakra level. No prior experience required, but a willingness to experience energy is a must!
These simple practices can facilitate healing, calm your anxiety, and generate energy, as well as put you more deeply in touch with yourself.
$45
Registration includes on-demand access to a recording of the workshop that can be viewed for two weeks following the date it was presented.
To ensure you receive your meeting link prior to the live program, please register by February 26.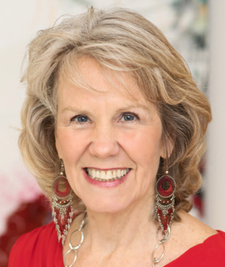 Anodea Judith, Ph.D. is a bestselling author and thought leader on the topics of chakras, psychology, yoga, and social change. She is director of the teaching organization Sacred Centers, and holds a doctoral degree in Human Health, a Master's in Clinical Psychology, and advanced yoga teacher certifications. Anodea is the author of nine definitive works on the chakras, best known for the classics Wheels of Life, Eastern Body-Western Mind, and her most recent book, Charge and The Energy Body. Anodea is an internationally recognized teacher whose courses have reached 163 countries, with books in 28 languages. She can be found at www.anodeajudith.com, www.sacredcenters.com, and www.rainbowwarriortribe.com.
Program Format
This is a live, interactive online workshop that will also be recorded for on-demand viewing. Our goal is to send the workshop recording to you within two business days, often sooner. The recording will be available for on-demand viewing for two weeks following the workshop date.
Software Platform
Zoom for Windows, Mac, or mobile device; minimum recommended network bandwidth 1.5 Mbps. Please download Zoom for free at zoom.us/download, and test your connection at zoom.us/test. New to Zoom? Check out www.theosophical.org/FAQ. Please email webinars@theosophical.org for further information.