with Gwynne Mayer
Wednesdays, 7:00 – 8:00 p.m. CST
January 13 – February 17 (6 classes)
This class will focus on messages sent to us through our intuitive and mindful study of "the past AS present." Following Jungian and Theosophical principles in the study of astrology and tarot, we will focus on bringing forth our soul energy and connecting it with our physical manifestation. Learn how to allow your intuition to guide you to a more thorough understanding of your inner world and what importance this plays in your life's mission.
We will look at aspects to our natal charts and ask particularly how these aspects enhance our healing energies or create challenges. Gwynne will analyze all participants' charts and share them privately, as well as provide specific questions for each participant to consider. We will use breakout groups for confidential sharing.
Topics include:
How does the study of astrology and tarot help us grow in our spiritual understanding?
What are some of the elements in the study of energies that are represented in both Jungian and Theosophical thought?
Analysis and work with intuitive personal connection to our astrological charts in conjunction with insights from the Tarot Handbook by Angeles Arrien, and Astrology: A Cosmic Science by Isabel Hickey.
TS Members: $90 • Nonmembers: $125 Limit 30 people
Registration includes on-demand access to recordings of all of the classes, which can be viewed for two weeks following the date they were presented.
Registration is now closed; please email webinars@theosophical.org to be placed on our wait list.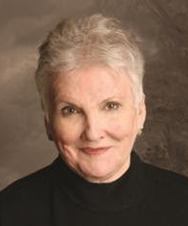 Gwynne Mayer, MA, has forty years of post-graduate work in the areas of Jungian analysis, Gestalt therapy, child psychology, and educational systems. She has studied the works of Carl Jung, Helena Blavatsky, Alice Bailey, Rudolph Steiner, and G.I. Gurdjieff for over 45 years. Gwynne has studied astrology for over 40 years and has lectured internationally.
Program Format
This is a live, interactive online program that will also be recorded for on-demand viewing. Our goal is to send recordings to you within two business days, often sooner. Recordings will be available for on-demand viewing for two weeks following the day the program was presented.
Software Platform
Zoom for Windows, Mac, or mobile device; minimum recommended network bandwidth 1.5 Mbps. Please download Zoom for free at zoom.us/download, and test your connection at zoom.us/test. New to Zoom? Check out www.theosophical.org/FAQ. Please email webinars@theosophical.org for further information.