with Juliana Cesano
Wednesdays, 7:00 – 8:30 p.m. CST
March 3 – March 24 (4 classes)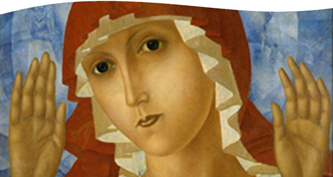 Mysticism, in any of its expositions, is transformative. It invites us to move from intellectual knowing into the direct intuition or experience of the Divine – in any way we may conceive it. It is an intimate and heartfelt encounter with a spiritual reality that is hidden from normal awareness but yet available to everyone. In this class we will draw on the perceptions of renowned Christian mystics of past and present, including Teresa of Avila, John of the Cross, Thomas Merton and Bernadette Roberts. Inspired by the power of their piercing intellects and awakened hearts, we will dive into a mystery that transcends words and form but remains accessible in daily living.
Each class will include the practice of contemplative prayer and suggestions on how to nurture a mystical dimension among the challenges of contemporary life.
Registration includes on-demand access to recordings of all of the classes, which can be viewed for two weeks following the date they were presented.
TS Members: $60 • Nonmembers: $75
To ensure you receive your meeting link prior to the live program, please register by March 2.
If you are unable to pay the minimum fee due to hardship, please email events@theosophical.org for assistance.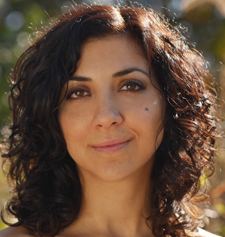 Juliana Cesano is a third-generation Theosophist and has been actively involved with the Society's work for over 20 years. She has worked at the international headquarters in Chennai, India, and has been part of the staff at the headquarters of the Theosophical Society in America since 2007. She is an international speaker and the manager of the Quest Book Shop.
Program Format
This is a live, interactive online program that will also be recorded for on-demand viewing. Our goal is to send recordings to you within two business days, often sooner. Recordings will be available for on-demand viewing for two weeks following the day the program was presented.
Software Platform
Zoom for Windows, Mac, or mobile device; minimum recommended network bandwidth 1.5 Mbps. Please download Zoom for free at zoom.us/download, and test your connection at zoom.us/test. New to Zoom? Check out www.theosophical.org/FAQ. Please email webinars@theosophical.org for further information.