with Billie Topa Tate
Saturday, March 6, 1:00 – 3:00 p.m. CST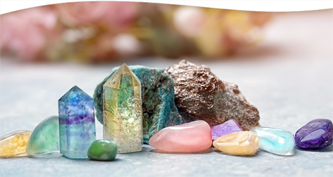 Join Mescalero Apache teacher Billie Topa Tate for a special wisdom-sharing class covering the Native teachings of the crystal kingdom. So many of us are drawn to crystals, gems and stones and may even have intuitive feelings about some of them. Learn about the legends and wisdom regarding the heavenly crystal kingdom which is known to harness light and even help elevate our meditation practice.
Let this be the year to enhance your wisdom by learning insightful indigenous teachings about the ethereal kingdom of stones and crystals.
Topics include:
Stones and their stories
The Crystal kingdom and its great meaning to Native people
Crystal stories of the Apaches
Qualities of various stones and Native enhancements to stones
Principles of various crystals
$40
Registrants to this program will receive a coupon for 20% off crystals at the Quest Bookshop.
Registration includes on-demand access to a recording of the workshop that can be viewed for two weeks following the date it was presented.
To ensure you receive your meeting link prior to the live program, please register by March 5.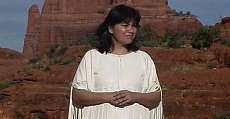 Billie Topa Tate is the founder of MSI Wellness Center. She is Mescalero Apache and is dedicated to "Creating a Sacred Place One Person at a Time" through the indigenous native teachings of her teachers. Topa Tate has lectured and taught at Northwestern University, Cancer Treatment Centers of America, and more. Her work has been published in several magazines, and she is the author of several meditation recordings and books. She is dedicated to being of service to anyone who is seeking wellness, mindfulness training, and spiritual growth. Learn more at her website: msi-healing.com.
Program Format
This is a live, interactive online workshop that will also be recorded for on-demand viewing. Our goal is to send the workshop recording to you within two business days, often sooner. The recording will be available for on-demand viewing for one week following the workshop date.
Software Platform
Zoom for Windows, Mac, or mobile device; minimum recommended network bandwidth 1.5 Mbps. Please download Zoom for free at zoom.us/download, and test your connection at zoom.us/test. New to Zoom? Check out www.theosophical.org/FAQ. Please email webinars@theosophical.org for further information.