Mondays, 7:00 – 8:15 p.m. CST
March 1 – March 22 (4 classes)
TS members: $70 • Nonmembers: $80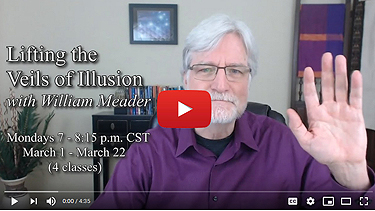 Enlightenment occurs when the many Veils of Illusion have been recognized and lifted from within ourselves. Without realizing it, these veils subtly distort our day-to-day perceptions. For example, desire veils the experience of higher love, intellect will often veil wisdom, and our perception of time tends to veil the existence of the Eternal Now. Yet when these distortions are transcended, an individual's consciousness will invariably expand. We then begin to see reality anew.
In this four-part class, we will explore the many veils that prevent us from more fully living the life of Spirit. From this, we will examine how consciousness is changed when each veil is lifted, and the methods used to accomplish this. Specifically, participants will learn:
The nature and origin of the Veils of Illusion, and how they shroud reality
How the personality creates various veils that block the light of the Soul
How one's natal chart reveals various astrological distortions of perception
Several methods for lifting the Veils of Illusion
How transcending various veils is preparatory to Spiritual Initiation
TS members: $70 • Nonmembers: $80
Registration includes on-demand access to recordings of all of the classes, which can be viewed for two weeks following the date they were presented.
To ensure you receive your meeting link prior to the live program, please register by February 28.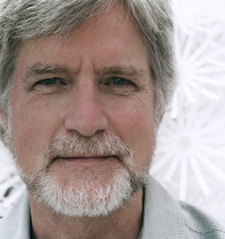 William Meader is one of the most influential and respected international teachers of esoteric philosophy. With his gentle humor, sensitivity, and deep understanding of the spiritual path, he provides a diverse array of workshops and lectures. Author of Shine Forth: The Soul's Magical Destiny, William has also published numerous articles on all aspects of spirituality. Visit www.meader.org for more.
Program Format
This is a live, interactive online program that will also be recorded for on-demand viewing. Our goal is to send recordings to you within two business days, often sooner. Recordings will be available for on-demand viewing for two weeks following the day the program was presented.
Software Platform
Zoom for Windows, Mac, or mobile device; minimum recommended network bandwidth 1.5 Mbps. Please download Zoom for free at zoom.us/download, and test your connection at zoom.us/test. New to Zoom? Check out www.theosophical.org/FAQ. Please email webinars@theosophical.org for further information.