Saturday, April 17, 1:00 – 3:00 p.m. CDT $40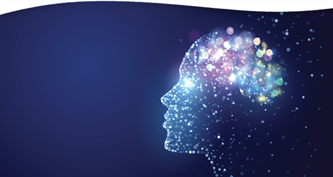 Near-death experiences (NDEs) are profound experiences that occur on the threshold of death, which often include mystical or spiritual features. They are common experiences that have been reported since ancient times to today, occurring in 10-20% of all people who come close to death. Bruce Greyson, M.D., the world's leading medical expert on near-death experiences, has studied over 1,000 such reported experiences, and in this workshop he will share his insights gained from scientific evidence about the mysteries of death, life, and the continuity of consciousness.
Using material from his new book, AFTER: A Doctor Explores What Near-Death Experiences Reveal about Life and Beyond, Dr. Greyson will cover a variety of topics, take part in a brief dialogue with TSA Program Director John Cianciosi, and provide plenty of opportunity for questions and discussion from participants.
Topics include:
An overview of near-death experience research
Which features of NDEs are universal regardless of culture or beliefs
Evidence for and against proposed explanations for NDEs
How consciousness can persist after brain activity has stopped
Evidence from NDEs for persistence of consciousness beyond bodily death
How near-death experiences transform experiencers' lives afterwards
Understanding NDEs can inspire us to evaluate our own lives and ensure that we fill them with what brings true meaning and joy. We can all do this even without having our own near death experience.
Registration includes a copy of AFTER: A Doctor Explores What Near-Death Experiences Reveal about Life and Beyond by Dr. Bruce Greyson*.
$40
Registration also includes on-demand access to a recording of the workshop that can be viewed for two weeks following the date it was presented.
To ensure you receive your meeting link prior to the live program, please register by April 16.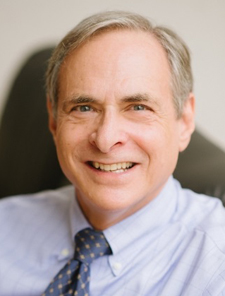 Dr. Bruce Greyson is Professor Emeritus of Psychiatry and Neurobehavioral Sciences at the UVA School of Medicine. He served on the medical school faculty at the universities of Michigan, Connecticut, and Virginia. He was a co-founder and president of the International Association for Near-Death Studies (IANDS) and editor of the Journal of Near-Death Studies. His award-winning research led him to become a Distinguished Life Fellow of the American Psychiatric Association and to be invited by the Dalai Lama to participate in a dialogue between Western scientists and Buddhist monks in India. Learn more at https://www.brucegreyson.com.
*Copies of the book will be automatically shipped to the address provided in the registration process. If you withdraw from the class and request a refund, we will be unable to refund the cost of the book.
Program Format
This is a live, interactive online workshop that will also be recorded for on-demand viewing. Our goal is to send the workshop recording to you within two business days, often sooner. The recording will be available for on-demand viewing for two weeks following the workshop date.
Software Platform
Zoom for Windows, Mac, or mobile device; minimum recommended network bandwidth 1.5 Mbps. Please download Zoom for free at zoom.us/download, and test your connection at zoom.us/test. New to Zoom? Check out www.theosophical.org/FAQ. Please email webinars@theosophical.org for further information.