Saturday, March 20, 1:00 – 3:00 p.m. CDT $40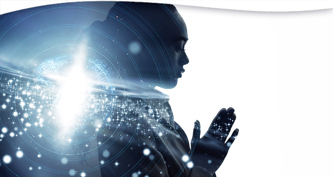 Recent studies have shown that spiritual experiences are surprisingly common even among those who are non-religious, including near-death experiences and spontaneous mystical insights. Meanwhile, the effects of spiritual practices are now being investigated scientifically as never before, and many studies have shown that people with regular spiritual practices tend to live healthier and longer lives. Scientific research sheds new light on meditation, gratitude, chanting, prayer, rituals, rites of passage and other practices. These practices can have major effects on health and wellbeing, and help us to experience a wider wholeness. In this live workshop, Rupert Sheldrake will discuss several spiritual practices, and invite participants to experience some of them for themselves. He will also take part in a brief dialogue with author and international Theosophical lecturer Pablo Sender, Ph.D., and answer questions from participants.
$40
Registration includes on-demand access to a recording of the workshop that can be viewed for two weeks following the date it was presented.
To ensure you receive your meeting link prior to the live program, please register by March 19.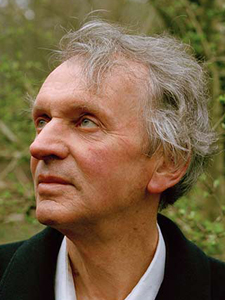 Dr. Rupert Sheldrake is a biologist and author of more than 90 scientific papers and nine books, including Science and Spiritual Practice. He was a Frank Knox Fellow at Harvard University, a Fellow of Clare College, Cambridge, where he was Director of Studies in Cell Biology, and a Research Fellow of the Royal Society. He worked in India as Principal Plant Physiologist at the International Crops Research Institute and lived for two years in the Benedictine ashram of Fr. Bede Griffiths in Tamil Nadu. From 2005-2010 he was Director of the Perrott-Warrick Project, funded by Trinity College, Cambridge, for research on unexplained human abilities. He is a Fellow of the Institute of Noetic Sciences, Petaluma, California, and of Schumacher College in Devon, England. He lives in London. Learn more at www.sheldrake.org
Program Format
This is a live, interactive online workshop that will also be recorded for on-demand viewing. Our goal is to send the workshop recording to you within two business days, often sooner. The recording will be available for on-demand viewing for two weeks following the workshop date.
Software Platform
Zoom for Windows, Mac, or mobile device; minimum recommended network bandwidth 1.5 Mbps. Please download Zoom for free at zoom.us/download, and test your connection at zoom.us/test. New to Zoom? Check out www.theosophical.org/FAQ. Please email webinars@theosophical.org for further information.