Wednesdays, 7:00 – 8:00 p.m. CDT
April 14 – May 5 (4 classes)
TS Members: $75 • Nonmembers: $90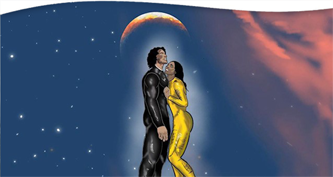 There are many questions we have around the relationships in our lives, including family, intimate partners, business partners, and friends. Oftentimes we get caught up in why and how we get into situations within our relationships, but often the answer is that these are our "karmic connections," here to fulfill a purpose in our evolution. We will be studying our personal natal charts and those points of attractions and meanings that draw us into relationships. We will study the difference between Soul Mates, Soul Twins, and karmic connections, utilizing both astrology and tarot.
Gwynne will analyze all participants' charts and share them privately, as well as provide specific questions for each participant to consider. However, the emphasis will be on using our intuition along with our studies to discover the full meaning of our relationships. We will use breakout groups for confidential sharing.
TS Members: $75 • Nonmembers: $90 Limit 30
Registration includes on-demand access to recordings of all of the classes, which can be viewed for two weeks following the date they were presented.
To ensure you receive your meeting link prior to the live program, please register by April 13.
Course topics:
Using astrology and tarot to gather information on relationships
What major influences in our individual charts creates the attraction dynamic for a soul mate?
How are karmic connections and comparison charts significant in working out our Karma?
Practical present relationships that involve the above connections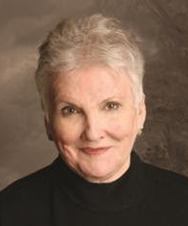 Gwynne Mayer, MA, has forty years of post-graduate work in the areas of Jungian analysis, Gestalt therapy, child psychology, and educational systems. She has studied the works of Carl Jung, Helena Blavatsky, Alice Bailey, Rudolph Steiner, and G.I. Gurdjieff for over 45 years. Gwynne has studied astrology for over 40 years and has lectured internationally.
Program Format
This is a live, interactive online program that will also be recorded for on-demand viewing. Our goal is to send recordings to you within two business days, often sooner. Recordings will be available for on-demand viewing for two weeks following the day the program was presented.
Software Platform
Zoom for Windows, Mac, or mobile device; minimum recommended network bandwidth 1.5 Mbps. Please download Zoom for free at zoom.us/download, and test your connection at zoom.us/test. New to Zoom? Check out www.theosophical.org/FAQ. Please email webinars@theosophical.org for further information.