Saturdays, 10:00 –11:30 a.m. CDT,
May 22 – June 12 (4 classes)
TS Members: $65 • Nonmembers: $80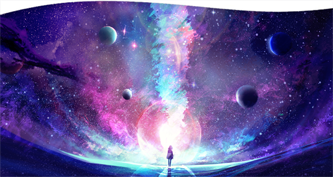 The world is sustained by love, and love is sustained by sacrifice.
In English, the word sacrifice is derived from the two Latin words: sacer and facere, "to make sacred." Throughout the teaching of the gospels, Jesus Christ issues a call and an invitation to sacrifice ourselves in order to relate to the sacred. Christ himself and all his disciples undergo suffering undertaken intentionally as a sacrifice.
According to a great sage in the Rig Veda, sacrifice, or yajña in Sanskrit, is the navel of the cosmos. Every sacred undertaking is a yajña. The whole of creation is a yajña and is sustained by yajña. Only action undertaken as a sacrifice, yajña karma, is free of the bondage of action.
Learn how and why continual sacrifice is needed for the sake of maintaining cosmic order, which is sustained through yajña.
TS Members: $65 • Nonmembers: $80
Registration includes on-demand access to recordings of all of the classes, which can be viewed for two weeks following the date they were presented.
To ensure you receive your meeting link prior to the live program, please register by May 21.
If you are unable to pay the minimum fee due to hardship, please email events@theosophical.org for assistance.
Course topics:
Week 1: The focus will be on understanding the importance of yajña from the Rig Veda to the Bhagavad Gita.
Week 2: The greatest force for mutual nourishment is that of love. There can be no practice of love without some sacrifice. Therefore, love and sacrifice are intimately connected with each other. The focus in this week will be on the interplay of love and sacrifice in the life and teachings of Christ.
Week 3: Every spiritual practice can be called a yajña, always implying some kind of sacrifice. This week we will explore the importance of an impartial and steady self-inquiry as stressed in a remark of Krishna in the Bhagavad Gita (4.28), "There are some who practice yajña by offering their material goods, others who undertake austere efforts and practice of yoga as yajña; and for still others, with serious vows, yajña consists of self-inquiry (svādhyāya) and sacred knowledge (jñāna)."
Week 4: The greatest sacrifice demanded of all serious spiritual searchers is the sacrifice of self-importance and self-occupation, the driving force of the whole world. However, the call is not for absence from the world, but freedom from worldliness.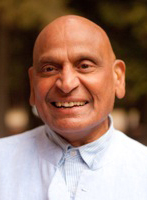 Ravi Ravindra is an author and professor emeritus at Dalhousie University in Halifax, Nova Scotia, where he served as a professor in comparative religion, philosophy, and physics. A lifetime member of the Theosophical Society, Ravi has taught many courses at the School of the Wisdom in Adyar and at the Krotona Institute of Theosophy in Ojai, California. He was a member of the Institute of Advanced Study in Princeton, a fellow of the Indian Institute of Advanced Study in Shimla, and the founding director of the Threshold Award for Integrative Knowledge. For more information visit http://www.ravindra.ca/.
Program Format
This is a live, interactive online program that will also be recorded for on-demand viewing. Our goal is to send recordings to you within two business days, often sooner. Recordings will be available for on-demand viewing for two weeks following the day the program was presented.
Software Platform
Zoom for Windows, Mac, or mobile device; minimum recommended network bandwidth 1.5 Mbps. Please download Zoom for free at zoom.us/download, and test your connection at zoom.us/test. New to Zoom? Check out www.theosophical.org/FAQ. Please email webinars@theosophical.org for further information.