Saturday, April 24, 1:00 – 3:30 p.m. CDT
$45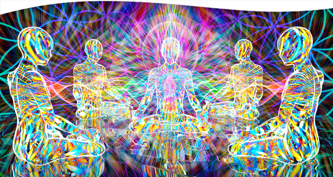 Are you a spirit-centered Mystic, a mind-centered Seer, or a heart-centered Empath?
Each of us has a psychic type based on how we respond to nonphysical (subtle) sense data. Mystics respond to energy, which helps them perceive ultimate truths, including the nature and nearness of God. Seers respond to information, which helps them perceive nonphysical scenes, dwellers, and phenomena in terms of quasi-visual imagery. Empaths respond to consciousness, which helps them perceive physical and nonphysical beings in terms of empathy and relationships—including the so-called dead. Mystics tend to be clairsentient, Seers clairvoyant, and Empaths clairaudient. Because nonphysical sense data is a compound of energy, information, and consciousness, we improve our psychic and spiritual abilities by adding the other two modes of perception to our basic type. The most reliable spiritual teachers and psychics have developed all three modes of perception: Mystics become Soul Teachers, Seers become Soul Guides, and Empaths become Soul Doctors.
In this workshop we will:
Learn about energy/truth, information/imagery, and consciousness/empathy
Identify ourselves and others as Mystics, Seers, or Empaths
Trace our developmental journeys as we become Soul Teachers, Souls Guides, and Soul Doctors
Registration includes on-demand access to a recording of the workshop that can be viewed for two weeks following the date it was presented.
To ensure you receive your meeting link prior to the live program, please register by April 23.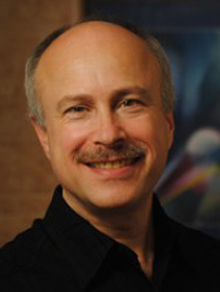 Kurt Leland is an international lecturer for the Theosophical Society. He has been teaching classes in psychic and spiritual development for twenty years. He is the author of several books, including Invisible Worlds: Annie Besant on Psychic and Spiritual Development, Rainbow Body: A History of the Western Chakra System from Blavatsky to Brennan, and The Multidimensional Human: Practices for Psychic Development and Astral Projection.
Program Format
This is a live, interactive online workshop that will also be recorded for on-demand viewing. Our goal is to send the workshop recording to you within two business days, often sooner. The recording will be available for on-demand viewing for two weeks following the workshop date.
Software Platform
Zoom for Windows, Mac, or mobile device; minimum recommended network bandwidth 1.5 Mbps. Please download Zoom for free at zoom.us/download, and test your connection at zoom.us/test. New to Zoom? Check out www.theosophical.org/FAQ. Please email webinars@theosophical.org for further information.