Mondays, 7:00 – 8:30 p.m. CDT
May 17 – June 14 (4 classes) no class on May 31
TS Members: $60 • Nonmembers: $75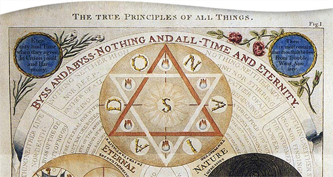 Occultists believe there is an underlying truth to the world that is mysteriously hidden to most of us. In her writings, H. P. Blavatsky mentions four great occultists, or seekers: Éliphas Lévi, Paracelsus, Jakob Böhme, and Franz Anton Mesmer. Lévi's idea of the Kabbalah and the notion of the all-pervading Astral Light can be found in Blavatsky's Isis Unveiled as well as in The Secret Doctrine. She saw in Paracelsus the most wondrous intellect and original thinking of the 16th century. She considered Böhme, born 34 years after Paracelsus' death, a great mystic philosopher and a prominent Theosophist. According to Blavatsky, Mesmer was chosen by the Council of the Brotherhood of Luxor to act in the 18th century as their pioneer.
In this four-part class, we will learn about these four great souls and explore their contributions to humanity. We will also discuss how their knowledge was disseminated over the years, including how each of their contributions came to appear in The Secret Doctrine.
Registration includes on-demand access to recordings of all of the classes, which can be viewed for two weeks following the date they were presented.
TS Members: $60 • Nonmembers: $75
To ensure you receive your meeting link prior to the live program, please register by May 16.
If you are unable to pay the minimum fee due to hardship, please email events@theosophical.org for assistance.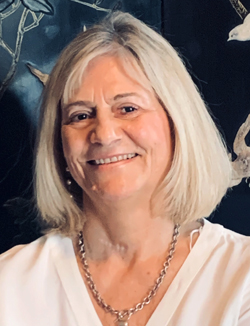 Susanne Hoepfl-Wellenhofer was born in Austria and has been living and working in the U.S. since 1986. Even before finding Theosophy in 2010, she had been following her own spiritual path, comparing religion, science, philosophy, and psychology for over 20 years. She is currently the president of the Washington, D.C. Lodge and recently created a course for the Online School of Theosophy. She has a law degree from the University of Graz and a master's degree in educational technology from George Washington University, where she worked for 20 years before retiring in 2019. She continues to translate German to English, including texts from Theosophist Dr. Franz Hartmann, and she is also a yoga instructor. Learn more at spiritualityconsciousnessandme.com.
Program Format
This is a live, interactive online program that will also be recorded for on-demand viewing. Our goal is to send recordings to you within two business days, often sooner. Recordings will be available for on-demand viewing for two weeks following the day the program was presented.
Software Platform
Zoom for Windows, Mac, or mobile device; minimum recommended network bandwidth 1.5 Mbps. Please download Zoom for free at zoom.us/download, and test your connection at zoom.us/test. New to Zoom? Check out www.theosophical.org/FAQ. Please email webinars@theosophical.org for further information.