Saturday, May 22, 2:30 – 5:30 p.m. CDT
$45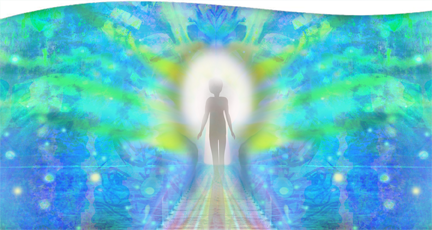 Our Soul pattern influences come from both our past incarnations on Earth and our Soul experiences in the planetary dimensions of consciousness between death and rebirth. In the various planetary realms of consciousness, astrological influences arise from our Soul experiences. The planets' positions at birth bear witness to how we have used our free will in these dimensions. How we live in our current Earth incarnation determines which planetary dimension we will dwell in after death based on the spiritual qualities needed for Soul growth. Spiritual intuitives such as Edgar Cayce and Rudolph Steiner provided extensive information on the nature of our Soul experiences in these dimensions. The soul journeys of Jesus and Edgar Cayce based on the Edgar Cayce readings will be used to illustrate the growth process.
In this workshop you will:
Experience a guided journey of expanded perception of the post death realm.
Participate in a group past life regression to gain insight into a spiritual lesson you are focused on in this incarnation
Learn how an astrological chart can provide insights about your planetary sojourns between incarnations and your current spiritual lesson
Discover how the tools of astrology, past life regression, and life-between-lives regression can expand your knowledge of your Soul's evolution, karmic patterns, relationship contracts, life purpose, and lessons
$45
Registration includes on-demand access to a recording of the workshop that can be viewed for two weeks following the date it was presented.
To ensure you receive your meeting link prior to the live program, please register by May 21.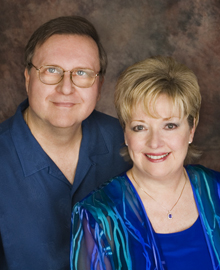 Susan Wisehart, M.S., LMFT, CHt, has been in private practice for over 25 years as a holistic psychotherapist, licensed marriage and family therapist, and certified hypnotherapist. She is the international author of Soul Visioning: Clear the Past, Create Your Future and holds a Master's degree in psychology. Susan was trained by Dr. Brian Weiss and Dr. Michael Newton in past life and life-between-lives regression therapy. For more information, visit www.susanwisehart.com.
David Birr has facilitated weekly soul growth groups for 50 years. He has taught courses and presented lectures on many topics, including intuition, dreams, soul development, forgiveness, meditation, astrology, relationships, numerology, the Enneagram, healing, reincarnation, and karma. His inspirations include Edgar Cayce, Alice Bailey, Rudolph Steiner, and A Course in Miracles. He is also an environmental engineer and owns his own company.
Program Format
This is a live, interactive online program that will also be recorded for on-demand viewing. Our goal is to send recordings to you within two business days, often sooner. Recordings will be available for on-demand viewing for two weeks following the day the program was presented.
Software Platform
Zoom for Windows, Mac, or mobile device; minimum recommended network bandwidth 1.5 Mbps. Please download Zoom for free at zoom.us/download, and test your connection at zoom.us/test. New to Zoom? Check out www.theosophical.org/FAQ. Please email webinars@theosophical.org for further information.