Saturday, April 17, 7:00 p.m. CDT
$21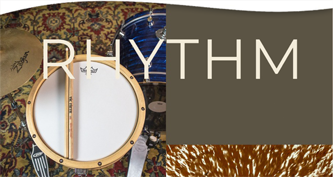 Reset and replenish your entire system with positive vibes, inspiration, joy, and optimism during this virtual sound bath, amplified by the rich sounds of three large gongs and other sound tools. Tune in to higher frequencies and enjoy personal transformation conveniently brought to you as a live stream in high definition video in stereo. Throughout, guests are introduced to mindfulness techniques of a sonic nature and the only requirement to benefit is to open your mind, make yourself comfortable in the environment of your choice, and preferably experience it with headphones or your TV's surround sound system.
Registration includes a recording that will be available for 48 hours after the program concludes.
This program will be presented through Marian and Gabriela's website. You will receive a password and link to access the program in your confirmation email. For more technical information, visit their website here.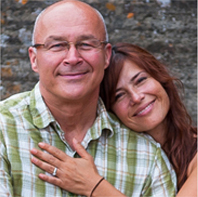 Marian and Gabriela Kraus have studied gongs with renowned master teachers and bring a colorful life history with their European and Latin American origins. Their inherent musical abilities, years of studies in psychology, metaphysics, and life-coaching as reflected in health and wellness-related programs, work together to facilitate a powerfully illuminating and inspiring experience. For more, visit www.delamora.life.
The couple's colorful sound bath event features three stages:
1st Segment – a brief explanation related to the topic and how sound therapy and the immersive meditation experience work together to facilitate a potential shift within the conscious and sub-conscious mind.
2nd Segment – a selectively chosen guided meditation primes the subconscious mind to transition into the essential transformation experience.
3rd Segment – following the guided meditation, guests flow in a stream of ancestral and otherworldly sounds generated by a didgeridoo, seed rattles, chimes, and singing bowls, as well as 40" and 38" large gongs, one of man's oldest therapeutic instruments. The couple's sound space envelopes listeners in a uniquely rhythmic, melodic and pleasing fashion, while the gong's vibrational and sonic characteristics deeply resonate and harmonize all 60+ trillion cells of the body. The experience energizes and relaxes simultaneously in a most powerful and unique way, and invites a natural synchronization and slowing down of the brain's right and left hemispheres into Beta and Theta modes, the ideal place for homeostasis.