Saturday, May 15, 1:00 – 3:00 p.m. CDT,
Members: $15 • Nonmembers: $25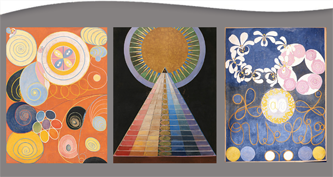 Join us for a screening of "Beyond the Visible – Hilma af Klint," followed by a discussion and Q&A with Director Halina Dyrschka!
Unbeknownst to many, the first abstract artist was a Swedish woman named Hilma af Klint. Hilma's work predates that of Kandinsky and others, and is no less stunning. Influenced by the teachings of Theosophy, her work is a visual representation of a complex view into the spiritual realm. Misunderstood and all but forgotten, this amazing artist and mystic has now been rediscovered almost 100 years later.
Filmmaker Halina Dyrschka brought Hilma af Klint, her art, and her story to life in her recently released documentary "Beyond the Visible – Hilma af Klint," earning praise from New York Times critic A.O. Scott, who said the film "bristles with the excitement of discovery and also with the impatience that recognition has taken so long. It refreshes the eyes and the mind."
Please join us for an on-demand viewing of the film*, followed by a discussion with Director Halina Dyrschka and Theosophical Society in America President Barbara Hebert, Ph.D., on the spiritual aspects of Hilma's life and work, exploring the artist's life as a trailblazer and spiritual seeker. The presentation will include rare images from Hilma's notebooks that were not shown in the film. Following the discussion, there will be an opportunity for questions with Ms. Dyrschka and Dr. Hebert.
TS Members: $15 • Nonmembers: $25
Registration includes an access code to view the film on demand. It is highly recommended that you view the film before the live event. *Please note: The film can only be viewed in the United States. International participants may still register for the live event but will not receive access to the film screening.
To ensure you receive your meeting link prior to the live program, please register by May 14. Registration includes on-demand access to a recording of the workshop that can be viewed for two weeks following the date it was presented.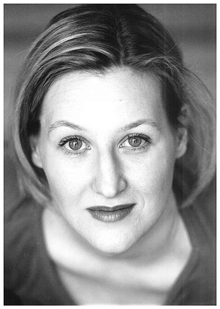 Halina Dyrschka was born in Berlin, Germany and is active as a director and producer. After studying acting, classical singing, and film production, she founded Ambrosia Film in Berlin. Her first film as a director – the short film "9andahalf's Goodbye" – was shown at over 40 film festivals worldwide and has won several awards. Beyond The Visible – Hilma Af Klint marks her directorial feature documentary debut and is the first and only film on the Swedish artist Hilma af Klint.
Barbara B. Hebert, P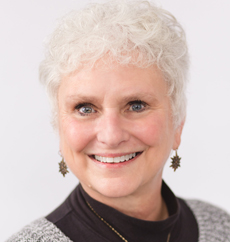 h.D., currently serves as president of the Theosophical Society in America. A third-generation Theosophist, Barbara has been involved in local, regional, and national offices throughout her years of membership. In addition to her years of service with the Theosophical Society, she has been a mental health practitioner and educator for many years.
Program Format
This is a live, interactive online program that will also be recorded for on-demand viewing. Our goal is to send the recording to you within two business days, often sooner. The recording will be available for on-demand viewing for two weeks following the program date.
Software Platform
Zoom for Windows, Mac, or mobile device; minimum recommended network bandwidth 1.5 Mbps. Please download Zoom for free at zoom.us/download, and test your connection at zoom.us/test. New to Zoom? Check out www.theosophical.org/FAQ. Please email webinars@theosophical.org for further information.