Saturday, August 21, 1:00 - 3:00 p.m. CDT
$40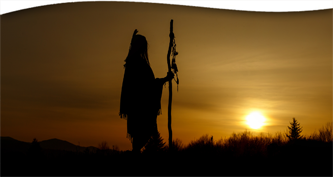 The healing power of light, vibration, and sound has been scientifically studied as a means of creating wellness for many years. The indigenous native elders say, "To bring light to something is to bring the opportunity for healing and wisdom." This interactive workshop will introduce you to the wonderful realm of Light and the language of light and energy.
The landscape of how energy works and how it relates to our mind and body can be remarkable. Billie Topa Tate's many years of fieldwork regarding the application of indigenous native wellness and the language of Light will sweep you into a world of fresh new wisdom and ideas.
Topics include:
The history of Native wisdom regarding energy
The story of the Language of Light
Techniques to help the body and mind better function
Language of Light self-care techniques
The types of light and vibrations the body uses for healing
Hand positions that can facilitate more Light and healing energy
How to apply Light Spheres to site-specific areas
Meditation practice with the energy of light
$40
Registration includes on-demand access to a recording of the workshop, which can be viewed for two weeks following the date it was presented.
To ensure you receive your meeting link prior to the live program, please register by August 20.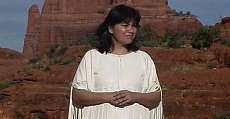 Billie Topa Tate is the founder of MSI Wellness Center. She is Mescalero Apache and is dedicated to "Creating a Sacred Place One Person at a Time" through the indigenous native teachings of her teachers. Topa Tate has lectured and taught at Northwestern University, The Cancer Treatment Center of America, and more. Her work has been published by several magazines, and she is the author of several meditation recordings. She is dedicated to being of service to anyone who is seeking wellness, mindfulness training, and spiritual growth. To learn more, visit msi-healing.com.
Program Format
This is a live, interactive online program that will also be recorded for on-demand viewing. Our goal is to send recordings to you within two business days, often sooner. Recordings will be available for on-demand viewing for two weeks following the day the program was presented.
Software Platform
Zoom for Windows, Mac, or mobile device; minimum recommended network bandwidth 1.5 Mbps. Please download Zoom for free at zoom.us/download, and test your connection at zoom.us/test. New to Zoom? Check out www.theosophical.org/FAQ. Please email webinars@theosophical.org for further information.