Saturdays, 10:00 –11:30 a.m. CDT
September 4 – September 25 (4 classes)
TS Members: $65 • Nonmembers: $80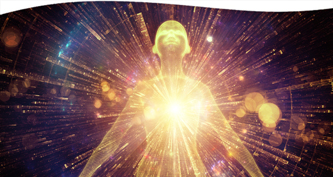 According to yaksha, a celestial spirit in the Mahabharata, the greatest mystery in the world is that even though we humans see creatures dying all around us, we do not believe that we, too, will die. Yet our attitude toward death and dying has a direct impact on our living.
How we think about death is very much influenced by our understanding of what the real "I" is, and the relationship between "I" and the body-mind.
If you die before you die
You will not die when you die.
This Sufi saying can provide us with a very different understanding of what it is to die. We will examine the profound implication of this saying, and consider how a conscious awareness of death can actually enhance the quality of life.
We will also explore the understanding of death and what happens after death as perceived and articulated in three major religious traditions—Hinduism, Buddhism, and Christianity—and also in some Theosophical literature.
If time allows, we will also look at the available scientific data dealing with reincarnation, near-death experiences and the shifts in attitudes of people nearing death.
TS Members: $65 • Nonmembers: $80
Registration includes on-demand access to recordings of all of the classes, which can be viewed for two weeks following the date they were presented.
To ensure you receive your meeting link prior to the live program, please register by September 3.
If you are unable to pay the minimum fee due to hardship, please email events@theosophical.org for assistance.
Course Outline:
Week 1: Awareness of the obvious fact that what I usually call myself will die naturally raises two fundamental questions for any serious person: 'Who am I?' and 'Why am I here?' There is a very strong tendency in every human being to forget that I will die, and whenever one does become aware of it, one is filled with hope or dread.
Week 2: Reminder from all spiritual teachings that my body-mind has been created as an instrument to serve the evolution of a particle of Divinity wishing to evolve back to the Source, variously labeled Brahman, God, Absolute, or, simply, That. Necessity of seeing the two in me–spiritual nature and carnal nature; Real I and me, SELF and self–and finding the right relationship between the two.
Week 3: Exploration of the idea of reincarnation in the Hindu-Buddhist traditions. Discussion of two shlokas in the Bhagavad Gita: "As the incarnated being in this body passes through childhood, youth and old age, so it passes on to another body... Just as a person discards worn-out clothes and puts on new ones, so the dweller in the body discards worn-out bodies and takes on new ones." (2.13, 22)
Week 4: Exploration of the theme of life after death in the Christian tradition. The theme of incarnation existed in Christianity also until the 6th century. Also, a brief exploration of reincarnation in the context of scientific data gathered from near-death and near-dying experiences.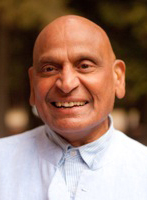 Ravi Ravindra is an author and professor emeritus at Dalhousie University in Halifax, Nova Scotia, where he served as a professor in comparative religion, philosophy, and physics. A lifetime member of the Theosophical Society, Ravi has taught many courses at the School of the Wisdom in Adyar and at the Krotona Institute of Theosophy in Ojai, California. He was a member of the Institute of Advanced Study in Princeton, a fellow of the Indian Institute of Advanced Study in Shimla, and the founding director of the Threshold Award for Integrative Knowledge. For more information visit http://www.ravindra.ca/.
Program Format
This is a live, interactive online program that will also be recorded for on-demand viewing. Our goal is to send recordings to you within two business days, often sooner. Recordings will be available for on-demand viewing for two weeks following the day the program was presented.
Software Platform
Zoom for Windows, Mac, or mobile device; minimum recommended network bandwidth 1.5 Mbps. Please download Zoom for free at zoom.us/download, and test your connection at zoom.us/test. New to Zoom? Check out www.theosophical.org/FAQ. Please email webinars@theosophical.org for further information.