Saturday, August 28, 1:00 – 3:00 p.m. CDT
$40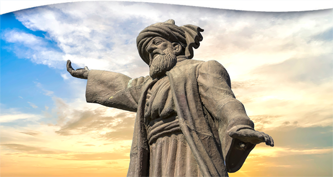 Rumi is the universal mystical poet of divine passion. He teaches that passion of the whole being for the Beloved is the key to a process of transfiguration. The relevance of the teachings of this great mystical prophet of love is not a coincidence; It is a divine blessing. Rumi's work is perfectly designed by the Beloved to help humanity birth itself into its evolutionary destiny out of this global dark night. Through Rumi's work, we can see that the dark night is a savage grace that will imitate those who are aligned with its laws into divine embodiment. Andrew Harvey will celebrate Rumi's gift to us: A map of our next level of evolution.
Topics include:
Rumi's significance for our time
Rumi's teachings on the Dark Night as a birthing process
The laws of the Dark Night
How to celebrate Rumi's vision of passion
A Sufi practice of the Remembrance of God that is available for all seekers
$40
Registration includes on-demand access to a recording of the workshop, which can be viewed for two weeks following the date it was presented.
To ensure you receive your meeting link prior to the live program, please register by August 27.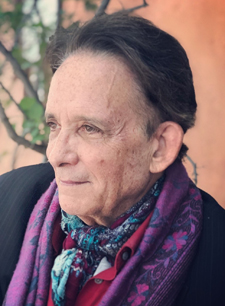 Andrew Harvey is a poet, novelist, translator, mystical scholar, and spiritual teacher who has taught at universities and spiritual centers around the world. He has written and edited more than 30 books, including the bestselling titles The Hope and The Tibetan Book of Living and Dying. He is the founder and director of the Institute of Sacred Activism. For more, visit www.andrewharvey.net.
Program Format
This is a live, interactive online program that will also be recorded for on-demand viewing. Our goal is to send recordings to you within two business days, often sooner. Recordings will be available for on-demand viewing for two weeks following the day the program was presented.
Software Platform
Zoom for Windows, Mac, or mobile device; minimum recommended network bandwidth 1.5 Mbps. Please download Zoom for free at zoom.us/download, and test your connection at zoom.us/test. New to Zoom? Check out www.theosophical.org/FAQ. Please email webinars@theosophical.org for further information.