Saturday, September 25, 1:00 – 3:00 p.m. CDT
$40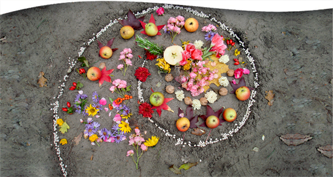 This workshop will explore the differences between so-called high and low magic, as well as what goes into unifying them. Magic, or magick as it is sometimes spelled, refers to an indefinable force that all of us know even if we have difficulty giving it an exact definition. High magic usually refers to magical traditions that are about spiritual evolution, whereas low magic is about using magic to aid individuals in their practical lives. Wiccan High Priestess Gwendolyn Reece argues that both are important forms of magic and that each strengthens the other.
This experiential workshop includes:
The metaphysical background concerning the nature of magic and why it works
Pathworkings as an effective form of magic that can be used for multiple purposes
Magic to find/create your inner sacred landscape as a place from which you can do magic
How to find a symbol of personal protection
A magical experience to help your spiritual evolution
Workings that can be completed on your own time
$40
Registration includes on-demand access to a recording of the workshop, which can be viewed for two weeks following the date it was presented.
To ensure you receive your meeting link prior to the live program, please register by September 24.
Gwendolyn Reece holds a Ph.D. in education and master's degree in religious studies. She is the Associate University Librarian and Director of Research, Teaching, and Learning at American University. Gwendolyn has been a member of the Theosophical Society in America since 1999 and is a Wiccan High Priestess of the Assembly of the Sacred. She leads Theophania coven in Washington, D.C., and organizes the Sacred Space Conference, the largest annual esoteric conference on the east coast.
You can also watch Gwendolyn's online lecture "Contemporary Paganism, Wicca, and Witchcraft: Foundations of the Craft of the Wise" on Thursday, September 16.
Program Format
This is a live, interactive online program that will also be recorded for on-demand viewing. Our goal is to send recordings to you within two business days, often sooner. Recordings will be available for on-demand viewing for two weeks following the day the program was presented.
Software Platform
Zoom for Windows, Mac, or mobile device; minimum recommended network bandwidth 1.5 Mbps. Please download Zoom for free at zoom.us/download, and test your connection at zoom.us/test. New to Zoom? Check out www.theosophical.org/FAQ. Please email webinars@theosophical.org for further information.