Saturday, September 18, 1:00 – 3:00 p.m. CDT
$40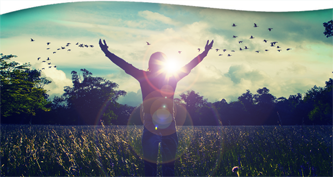 After experiencing a near-death experience (NDE) at age two, Ingrid Honkala became aware of other dimensions of life and was gifted with guidance from whom she refers to as Beings of Light. Through this guidance, Ingrid now understands that we can all realize our full potential and fulfill our dreams without an NDE.
Her connection with the spirit realm has given her clear answers to key questions such as: Why are we here? Why do we forget what we truly are? and What is our Purpose? The answers Ingrid receives are clear, direct, and simple, and include analogies to explain complex and deep subjects in a way that is easy to understand, remember, and integrate.
This workshop will bring us closer to realizing the spiritual qualities of our true nature and teach us how to calm our minds to reconnect with our inner guidance. If our essence is that of Love, Peace, and Joy, then the true question is: What am I doing to disturb these qualities?
Through contrast and challenge we show each other where we are in our spiritual evolution. Learn how our challenges don't need to turn into suffering, and can instead be a conscious doorway to awareness and awakening. We are the Light of Consciousness and according to the Beings of Light, "Our Purpose is to Be the Light, and our Mission is to Shine It." Attaining loving awareness is the gift we are giving to ourselves, and, therefore, humanity.
This workshop will include lecture, meditation, reflections, Q&A, and discussion.
$40
Registration includes on-demand access to a recording of the workshop, which can be viewed for two weeks following the date it was presented.
To ensure you receive your meeting link prior to the live program, please register by September 17.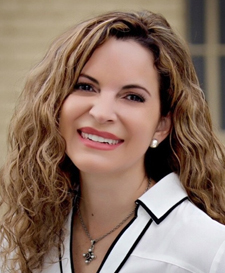 Ingrid Honkala, Ph.D. was born in Bogota, Colombia, where she grew up with her parents and three sisters. From the moment of her NDE at the age of two, Ingrid was aware of other dimensions of life than those most of us normally experience. She was also gifted with the wise input of Beings of Light, who gave her invaluable insights and assistance as she faced the challenges of growing up and finding her professional destiny as an oceanographer and now as a giver of light. Throughout her life's journey from her native Colombia to Europe and her eventual home in the USA — and from a deadly war zone to underwater explorations at a NASA research center — Ingrid shares how any human experience can be illumined from within when we are in alignment with inner-guidance. In her autobiography, A Brightly Guided Life: How a Scientist Learned to Hear her Inner Wisdom, Ingrid details her amazing journey with the Beings of Light. Learn more at www.ingridhonkala.com.
Program Format
This is a live, interactive online program that will also be recorded for on-demand viewing. Our goal is to send recordings to you within two business days, often sooner. Recordings will be available for on-demand viewing for two weeks following the day the program was presented.
Software Platform
Zoom for Windows, Mac, or mobile device; minimum recommended network bandwidth 1.5 Mbps. Please download Zoom for free at zoom.us/download, and test your connection at zoom.us/test. New to Zoom? Check out www.theosophical.org/FAQ. Please email webinars@theosophical.org for further information.