Wednesdays, 7:00 - 8:30 p.m. CDT
October 27 – November 17 (4 classes)
TS members: $90 • Nonmembers: $110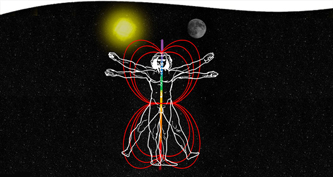 Throughout our spiritual journey, we are often asked to raise our vibrations to receive messages from spiritual beings. During this practical class, we will learn and practice interactive methods to help us accomplish this essential task. The tools we learn will help us intuitively understand the meaning of our journey in this life. They will also help us figure out how we may be blocking our path, and what is necessary to release these blocks.
This workshop will be interactive and highly informative at a personal level. We will use our individual astrological charts and tarot profiles to further investigate the disciplines needed to work with our higher vibrations. Confidential breakout groups will be used to help us question the needs of ourselves and those around us.
Topics include:
How an astrological chart shows us our strengths and weaknesses, and what we can do with these in meditation and contemplation
The questions we should ask ourselves about how best to serve
How our boundaries help us move forward
The daily disciplines we need to enforce for higher vibration and intuitive understanding
TS members: $90 • Nonmembers: $110 Limit 30
Registration includes on-demand access to recordings of all of the classes, which can be viewed for two weeks following the date they were presented.
To ensure you receive your meeting link prior to the live program, please register by October 26.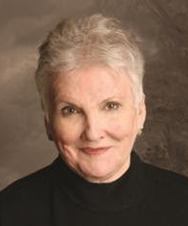 Gwynne Mayer, MA, has forty years of post-graduate work in the areas of Jungian analysis, Gestalt therapy, child psychology, and educational systems. She has studied the works of Carl Jung, Helena Blavatsky, Alice Bailey, Rudolph Steiner, and G.I. Gurdjieff for over 45 years. Gwynne has studied astrology for over 40 years and has lectured internationally.
Program Format
This is a live, interactive online program that will also be recorded for on-demand viewing. Our goal is to send recordings to you within two business days, often sooner. Recordings will be available for on-demand viewing for two weeks following the day the program was presented.
Software Platform
Zoom for Windows, Mac, or mobile device; minimum recommended network bandwidth 1.5 Mbps. Please download Zoom for free at zoom.us/download, and test your connection at zoom.us/test. New to Zoom? Check out www.theosophical.org/FAQ. Please email webinars@theosophical.org for further information.