Saturday, October 23, 1:00 – 3:30 p.m. CDT
$40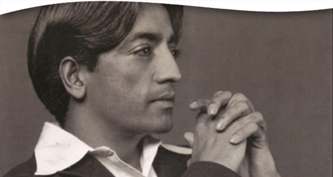 We all accumulate experiences and customs throughout our lives that can shape our points of view, create prejudices, and so on. These perceptions become a veil that colors the way we perceive reality, which leads to the fragmentation, polarization, and intolerance that we see so often in the world today.
According to prominent philosopher and spiritual teacher J. Krishnamurti, as long as we are trapped in our own conditioning, we will not be able to achieve peace and harmony—whether individually or collectively—no matter how many social, political, or economic reforms we enact.
The foundation for any lasting change lies in developing self-knowledge and discovering a new way of perceiving reality, called "choiceless awareness" by Krishnamurti.
In this workshop, Pablo Sender will present practices and teachings of J. Krishnamurti on topics such as psychological conditioning, the observer and the observed, choiceless awareness, and meditation.
$40
Registration includes on-demand access to a recording of the workshop, which can be viewed for two weeks following the date it was presented.
To ensure you receive your meeting link prior to the live program, please register by October 22.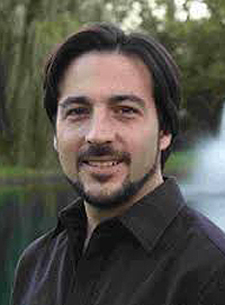 Pablo Sender, Ph.D., became a member of the Theosophical Society in his native Argentina and has presented Theosophical lectures, seminars, and classes around the world. He is the author of Evolution of the Higher Consciousness, and his articles have been published in several Theosophical journals. Learn more at his website: www.pablosender.com.
Program Format
This is a live, interactive online program that will also be recorded for on-demand viewing. Our goal is to send recordings to you within two business days, often sooner. Recordings will be available for on-demand viewing for two weeks following the day the program was presented.
Software Platform
Zoom for Windows, Mac, or mobile device; minimum recommended network bandwidth 1.5 Mbps. Please download Zoom for free at zoom.us/download, and test your connection at zoom.us/test. New to Zoom? Check out www.theosophical.org/FAQ. Please email webinars@theosophical.org for further information.