Saturday, October 2, 1:00 – 3:00 p.m. CDT
$40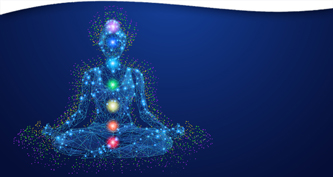 Today more than ever, we realize that we must change the way we think about healthcare―and our ability to heal ourselves. Dr. Shamini Jain offers a whole, integrated model of health that we have known in our hearts, all along, to be true. Join Dr. Jain for an interactive workshop and learn practical healthcare tips from her newly released book Healing Ourselves: Biofield Science and the Future of Health.
During this online workshop, you'll discover what mind-body, placebo, and biofield sciences teach us about the power to heal ourselves and others. You will also learn how to work with your biofield using chakra-based movement and vocal and meditation practices to help you:
Ground bioenergetically with the earth for vitality
Flow with emotional energy—including clearing unhelpful "stuck" emotions
Ignite your creative force for healing
Create a powerful, personalized healing ritual
Harmonize your connection with others, including your spiritual guidance
Discover your unique healing keys and widen your possibilities for joyful liberation. This workshop is open to all. No prior experience is necessary—only a willingness to meet and explore the beautiful being that you are.
$40
Registration includes on-demand access to a recording of the workshop, which can be viewed for two weeks following the date it was presented.
To ensure you receive your meeting link prior to the live program, please register by October 1.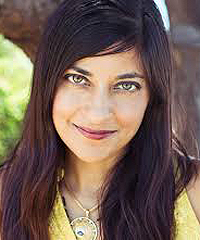 Shamini Jain, Ph.D., is the founder and CEO of the nonprofit Consciousness and Healing Initiative, a collaborative accelerator of scientists, healers, artists, and educators to help lead humanity to heal themselves. She is also an assistant professor in the Department of Psychiatry at UC San Diego. She has received numerous awards for her published studies in biofield healing practices and meditation. Shamini speaks and teaches in diverse venues including TEDx, universities, conferences, hospitals, and retreat centers. Her public writing can be found in online blogs including Huffington Post, Thrive Global and the Times of India. Learn more at www.shaminijain.com and www.chi.is.
Program Format
This is a live, interactive online program that will also be recorded for on-demand viewing. Our goal is to send recordings to you within two business days, often sooner. Recordings will be available for on-demand viewing for two weeks following the day the program was presented.
Software Platform
Zoom for Windows, Mac, or mobile device; minimum recommended network bandwidth 1.5 Mbps. Please download Zoom for free at zoom.us/download, and test your connection at zoom.us/test. New to Zoom? Check out www.theosophical.org/FAQ. Please email webinars@theosophical.org for further information.