Saturdays, 10:00 – 11:30 a.m. CST
November 27 – December 18 (4 classes)
TS members: $65 • Nonmembers: $80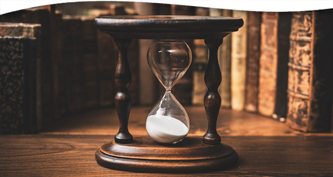 When thinking about eternal wisdom as it relates to time, it is important to remember that what is everlasting is not necessarily eternal. Eternal wisdom can manifest itself at any time in time; and while it can be everlasting, it is not bound by time.
In this four-part online course, we will explore:
1. Eternal wisdom in spiritual traditions
2. Major differences in the Eastern and Western traditions
3. Eternal wisdom according to perennial philosophy and Theosophical literature
4. Journey of the necessary inner transformation
See below for the full syllabus.
TS members: $65 • Nonmembers: $80
Registration includes on-demand access to recordings of all of the classes, which can be viewed for two weeks following the date they were presented.
To ensure you receive your meeting link prior to the live program, please register by November 26.
If you are unable to pay the minimum fee due to hardship, please email events@theosophical.org for assistance.
Course Syllabus:
1. Eternal Wisdom in Spiritual Traditions: Many aspects of eternal wisdom are common to all spiritual traditions, including the ideas that: there are many levels of reality subtler than the mind, the whole universe is manifested by involution from the Highest and indescribable level of consciousness, and death of the body is not the death of the person.
2. Major Differences in the Eastern and Western Traditions:
Spiritual and Mystical Similarities: In the mystical and experiential domain of all the traditions there is a strong urge for evolution towards oneness with the Highest Reality.
Philosophical and Theological Differences and Cultural Consequences: In the Indian traditions there is no creation myth. Instead, there is an emanation myth. Brahman did not create the world; IT became the world. Every creature has a particle of Brahman in their depth and the call is to evolve towards that Supreme identity when one can genuinely say, "I am. Brahman." In the Abrahamic traditions, such an utterance is regarded as blasphemy and heretical since no creature can be like the Creator. This fundamental difference in the two main streams of spirituality leads to many philosophical and social differences.
3. Eternal Wisdom according to Perennial Philosophy and Theosophical Literature:
According to Aldous Huxley's reflections in his book Perennial Philosophy, we will find four fundamental doctrines at the core of perennial philosophy. We will discuss these doctrines, the last of which is as follows: "Man's life on earth has only one end and purpose: to identify himself with his eternal Self and so to come to unitive knowledge of the Divine Ground."
Annie Besant's reflections in her book Ancient Wisdom lead her to summarize the main spiritual verities of religion into five main doctrines. We will discuss these doctrines, the last of which is as follows: "Man's evolution by repeated incarnations, into which he is drawn by desire, and from which he is set free by knowledge and sacrifice, becoming divine in potency as he had ever been divine in latency."
4. Journey of the Necessary Inner Transformation: The goal set by the great spiritual traditions—evolving to the level of the Highest ONE—requires a radical transformation of our whole being. A searcher soon realizes that the spiritual project is very large and that the Destination cannot really be comprehended or described even by the realized sages. Gradually, the searcher's interest shifts from the destination to the journey. We will explore several stages of the spiritual journey.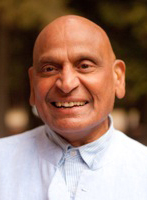 Ravi Ravindra is an author and professor emeritus at Dalhousie University in Halifax, Nova Scotia, where he served as a professor in comparative religion, philosophy, and physics. A lifetime member of the Theosophical Society, Ravi has taught many courses at the School of the Wisdom in Adyar and at the Krotona Institute of Theosophy in Ojai, California. He was a member of the Institute of Advanced Study in Princeton, a fellow of the Indian Institute of Advanced Study in Shimla, and the founding director of the Threshold Award for Integrative Knowledge. For more information visit http://www.ravindra.ca/.
Program Format
This is a live, interactive online program that will also be recorded for on-demand viewing. Our goal is to send recordings to you within two business days, often sooner. Recordings will be available for on-demand viewing for two weeks following the day the program was presented.
Software Platform
Zoom for Windows, Mac, or mobile device; minimum recommended network bandwidth 1.5 Mbps. Please download Zoom for free at zoom.us/download, and test your connection at zoom.us/test. New to Zoom? Check out www.theosophical.org/FAQ. Please email webinars@theosophical.org for further information.