Saturday, November 20, 1:00 – 3:00 p.m. CST
$40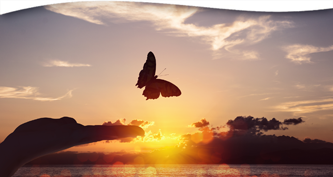 We all have things we need to let go of at some time or other, whether possessions, relationships, emotional reactions, desires, behaviors, or something else we've become attached to. But letting go seldom comes easily. Peter Russell explains that we cannot "do" letting go; We have to undo the holding on, and allow the letting to happen. To this end, he reframes letting go as letting in and letting be.
In this workshop, we will apply this approach to letting go of judgements and grievances, fears and attachments, unhealthy emotions, and ego. We will experience how the more we let go, the more we can open to the peace, joy, and love that are our true nature and taste the spiritual awakening that mystics and spiritual teachers have spoken of.
Peter will lead participants through meditation practices that are both effortless and, above all, enjoyable. You will learn how to distinguish ego from the authentic self, how to use a simple process of enquiry to discover better ways of seeing things— an essential part of letting go—and new approaches to forgiveness and kindness that bring a more profound love into our relationships.
The workshop will include lecture, guided meditation, and opportunities for questions and discussion,
$40
Registration includes on-demand access to a recording of the workshop, which can be viewed for two weeks following the date it was presented.
To ensure you receive your meeting link prior to the live program, please register by November 19.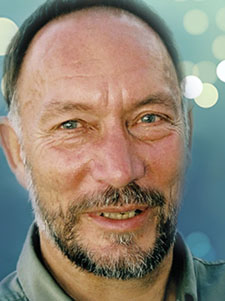 Peter Russell is a leading thinker on consciousness and contemporary spirituality. He coined the term "global brain" with his 1980's bestseller of the same name in which he predicted the internet and the impact it would have on humanity. Peter studied theoretical physics, experimental psychology, and computer science at the University of Cambridge, and meditation and Eastern Philosophy in India. Peter pioneered the introduction of personal growth programs to corporations, running courses for senior management on creativity, stress management, and sustainable development. He has been teaching meditation for over 40 years.
Peter's mission is to distill the essential wisdom on human consciousness found in the world's various spiritual traditions, and to disseminate their teachings on self-liberation in contemporary and compelling ways.
Program Format
This is a live, interactive online program that will also be recorded for on-demand viewing. Our goal is to send recordings to you within two business days, often sooner. Recordings will be available for on-demand viewing for two weeks following the date they were presented.
Software Platform
Zoom for Windows, Mac, or mobile device; minimum recommended network bandwidth 1.5 Mbps. Please download Zoom for free at zoom.us/download, and test your connection at zoom.us/test. New to Zoom? Check out www.theosophical.org/FAQ. Please email webinars@theosophical.org for further information.