Saturday, December 4, 1:00 – 2:30 p.m. CST
Workshop: $40 • Workshop & card deck: $60
Join Dr. Judith Orloff for a Zoom talk, Q&A, and demonstration on how to use The Empath's Empowerment Deck for intuitive guidance!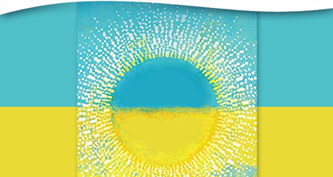 During this special event, Dr. Judith Orloff will share her beautifully illustrated card deck The Empath's Empowerment Deck, and show you how to turn to it for guidance in your life. This card deck is a resource for all sensitive, empathic people who want quick intuitive guidance about how to empower their decisions and their lives in a busy, often overwhelming world. The cards also convey important reminders about staying centered in the midst of stress and how to avoid sensory overload.

A source of inspiration and insight, Dr. Orloff will demonstrate how these cards connect you to intuition and to the divine, and will work with a couple of participants to demonstrate how to use the cards for readings.

For empaths and sensitive people, consulting these cards will help transport you from an overactive and stress-filled state of mind to a place of serenity, where you can access your most heartfelt goals, visions, and true destiny. Each of these lovingly-designed cards is created to uplift and inspire, help you reconnect with your intuition, enhance self-care, maintain healthy boundaries, tune in to the natural world, and much more. "The special magic of these cards," says Dr. Orloff, "is that they provide instant guidance for any situation that you will face."
Workshop: $40 • Workshop & card deck: $60*
Registration includes on-demand access to a recording of the workshop, which can be viewed for two weeks following the date it was presented.
To ensure you receive your meeting link prior to the live program, please register by December 3.
Register here


Dr. Judith Orloff, M.D., is the New York Times bestselling author of The Empath's Survival Guide, Thriving as an Empath, and Emotional Freedom. Dr. Orloff is a psychiatrist, an empath and intuitive healer, and is on the UCLA Psychiatric Clinical Faculty. She synthesizes the pearls of traditional medicine with leading-edge knowledge of intuition, energy, and spirituality. She passionately believes that the future of medicine involves integrating all this wisdom to achieve total wellness.

Dr. Orloff has been called the "Godmother of the Empath Movement." She specializes in treating empaths and highly sensitive people in her private practice. Dr. Orloff's work has been featured on the Today Show; CNN; O, The Oprah Magazine; The New York Times; and USA Today. She has spoken at the American Psychiatric Association, Fortune magazine's Most Powerful Women Summit, and Google. drjudithorloff.com.
Program Format
This is a live, interactive online program that will also be recorded for on-demand viewing. Our goal is to send recordings to you within two business days, often sooner. Recordings will be available for on-demand viewing for two weeks following the day the program was presented.
Software Platform
Zoom for Windows, Mac, or mobile device; minimum recommended network bandwidth 1.5 Mbps. Please download Zoom for free at zoom.us/download, and test your connection at zoom.us/test. New to Zoom? Check out www.theosophical.org/FAQ. Please email webinars@theosophical.org for further information.
*Card deck will be automatically shipped to the address provided in the registration process. If you withdraw from the class and request a refund, we will be unable to refund the cost of the deck.