Saturday, November 13, 1:00 – 3:30 p.m. CST
$45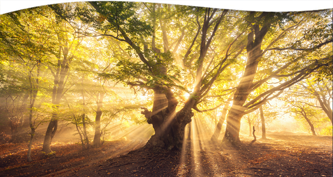 After nearly two years of fear, loss, and isolation brought on during the pandemic, challenges continue to confront us. We're tired. Yet, everything we need in order to find hope, to heal, and to become whole is all around and already a part of us. Creation is always offering guidance, support, and sustenance. We just need to open ourselves to it.
Our indigenous ancestors knew that during this seasonal shift the veil between the worlds lifts, and we can grieve our losses, forgive, ask for forgiveness and honor our ancestors, and enter the dreamtime.
This workshop includes Witch's wisdom, practices, and a simple Samhain ritual to help you harness Nature's divine cycle of change, release what has ended, and enter the dreamtime.
Participants are asked to keep a dream journal before the event and two weeks after.
Please bring a candle, a notebook, and a photograph or memento of a loved one who has passed.
We will be working as a group, individually, and in breakout groups.
It's time to rest, recover and discover that new life begins with a dream.
$45
Registration includes on-demand access to a recording of the workshop, which can be viewed for two weeks following the date it was presented.
To ensure you receive your meeting link prior to the live program, please register by November 12.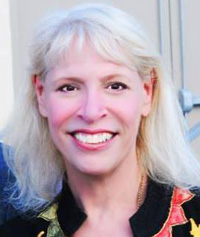 Phyllis Curott is a pioneering spiritual teacher and one of America's first public Wiccan Priestesses. She is also an attorney and internationally bestselling author. She is Vice Chair Emerita of the 2015 Parliament of the World's Religions, creator of the historic Inaugural Women's Assembly, and drafter of the Declaration for the Dignity and Human Rights of Women, adopted by the 2015 Parliament. Time recently published her as one of "America's leading voices." She is founder of the Temple of Ara, the world's oldest shamanic Wiccan congregation. For more, visit www.phylliscurott.com.
Program Format
This is a live, interactive online program that will also be recorded for on-demand viewing. Our goal is to send recordings to you within two business days, often sooner. Recordings will be available for on-demand viewing for two weeks following the day the program was presented.
Software Platform
Zoom for Windows, Mac, or mobile device; minimum recommended network bandwidth 1.5 Mbps. Please download Zoom for free at zoom.us/download, and test your connection at zoom.us/test. New to Zoom? Check out www.theosophical.org/FAQ. Please email webinars@theosophical.org for further information.