Saturday, January 29, 1:00 – 3:30 p.m. CST
$45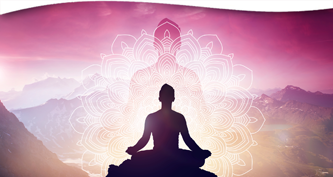 For 15 years, transpersonal psychologist Steve Taylor has been researching cases of sudden spiritual awakening triggered by intense psychological turmoil. In times of bereavement, serious illness, addiction, deep depression, and intense stress, a miraculous transformation sometimes occurs: the death of an old identity and the birth of a new, spiritually-awakened Self. Based on the research presented in his books The Leap and Extraordinary Awakenings, Steve has identified a number of essential qualities of the awakened state. By developing these qualities, we can all experience a spiritual awakening without needing to going through a traumatic experience.
In this workshop, we will explore and cultivate these qualities through meditations, exercises, and discussions, gaining contact with the spiritual essence of our beings and experiencing a profound sense of peace and harmony. Steve will read some poetic meditations to illustrate these qualities.
The qualities that will be explored and cultivated include:
Disidentification from the ego. Steve will lead some exercises to help disidentify with the ego-self and become rooted in a deeper spiritual identity.
Presence. What are the factors that stop human beings from living in the present? How can we spend more time being "here" rather than elsewhere? Living in presence creates a sense of natural wellbeing and harmony.
Gratitude. Spiritually-awakened people feel a tremendous sense of gratitude for all aspects of their lives, and for life itself. We can transcend the familiarised, automatic perception that makes us take life for granted.
Acceptance. We will practice 'the alchemy of acceptance.' Situations or experiences that cause resistance and frustration can be transformed through a process of acceptance.
$45
Registration includes on-demand access to a recording of the workshop, which can be viewed for two weeks following the date it was presented.
To ensure you receive your meeting link prior to the live program, please register by January 28.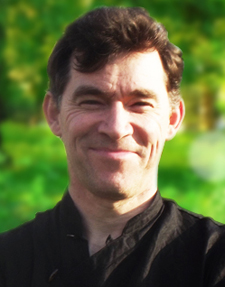 Steve Taylor, Ph.D., is a senior lecturer in psychology at Leeds Beckett University. His books include Waking From Sleep, The Fall, Out of the Darkness, The Calm Center, The Leap, and Spiritual Science. His latest book is Extraordinary Awakenings: When Trauma Leads to Transformation. He writes blog articles for Scientific American and Psychology Today. Eckhart Tolle has described his work as "an important contribution to the shift in consciousness which is happening on our planet at present." Steve lives in Manchester, England, with his wife and three children. For more visit www.stevenmtaylor.com.
Program Format
This is a live, interactive online program that will also be recorded for on-demand viewing. Our goal is to send recordings to you within two business days, often sooner. Recordings will be available for on-demand viewing for two weeks following the date they were presented.
Software Platform
Zoom for Windows, Mac, or mobile device; minimum recommended network bandwidth 1.5 Mbps. Please download Zoom for free at zoom.us/download, and test your connection at zoom.us/test. New to Zoom? Check out www.theosophical.org/FAQ. Please email webinars@theosophical.org for further information.