Wednesdays, 7:00 - 8:30 p.m. CST
January 19 – February 9 (4 classes)
TS Members: $60 • Nonmembers: $70
Mystics across all traditions and time periods speak of three major aspects of the spiritual path: purification, illumination, and union. Their writings suggest that the mystical experience happens beyond the confines of the personal mind, which gets stuck in analysis, comparison, and self-image. The experience instead comes to them at that depth of the soul in which there is no memory, will, or personal self-remembering. Its aftermath is blessed silence. Mysticism is therefore seen as the direct experience of the Ground of Being, in which the soul discovers the source of all life, as well as all love, compassion, and healing.
During this four-week class, presenters Juliana Cesano and Pedro Oliveira will have a dialogue on the teachings of mystics from East and West, across and beyond religious traditions. The conversation will lead to questions and a meditative inquiry that will involve all participants.
Each meeting will provide opportunity for interaction, silence, and a contemplative practice inspired by some of the teachings.
This program is an invitation to:
Submerge yourself in the perspectives of mystics from around the world
Become inspired by the beauty of their teachings through poetry and prose
Ponder over the realm of unknowing and its power
Observe your current relationships with knowledge and silence
Establish a daily practice, or frame of being, conducive to spiritual unfoldment
TS Members: $60 • Nonmembers: $70
Registration includes on-demand access to recordings of all of the classes, which can be viewed for two weeks following the date they were presented.
To ensure you receive your meeting link prior to the live program, please register by January 18.
If you are unable to pay the minimum fee due to hardship, please email eventstheosophical.org for assistance.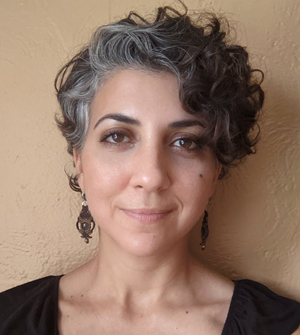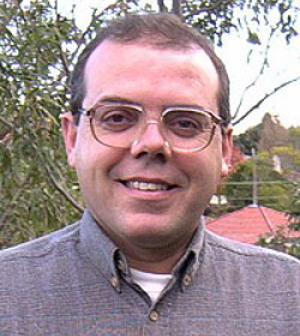 Juliana Cesano is a third-generation Theosophist who has been actively involved in the Society's work for over 20 years. She has worked at the international headquarters in Chennai, India, and has been part of the staff at the headquarters of the Theosophical Society in America since 2007. She is an international speaker and the manager of the Quest Book Shop.
Pedro Oliveira joined the Theosophical Society in 1978 in Brazil and has worked for it in that country, in India, and in Australia. He is a former international secretary of the Society, a speaker, and a writer. Pedro is the author of the course Mysticism: Bridge to Nowhere published by the Theosophical Society in America. His interests include perennial wisdom, spirituality, mysticism, and comparative religion.
Program Format
This is a live, interactive online program that will also be recorded for on-demand viewing. Our goal is to send recordings to you within two business days, often sooner. Recordings will be available for on-demand viewing for two weeks following the day the program was presented.
Software Platform
Zoom for Windows, Mac, or mobile device; minimum recommended network bandwidth 1.5 Mbps. Please download Zoom for free at zoom.us/download, and test your connection at zoom.us/test. New to Zoom? Check out www.theosophical.org/FAQ. Please email webinars@theosophical.org for further information.