Saturday, January 15, 1:00 – 2:30 p.m. CST
$40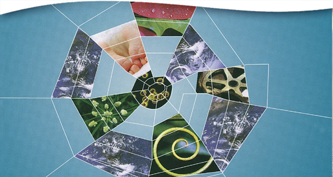 Join famed physicist and author Fritjof Capra for an interactive online workshop that will teach conceptual tools to understand the nature of our systemic problems—and to recognize the systemic solutions.
The great challenge of our time is to build and nurture sustainable communities that are designed in such a manner that their ways of life, physical structures, and technologies do not interfere with nature's inherent ability to sustain life. To do so requires a new ecological understanding of life, as well as a new kind of "systemic" thinking.
Fritjof Capra will show that such a new understanding of life in terms of complexity, networks, and patterns of organization has recently been developed at the forefront of science. In particular, he will emphasize the urgent need of systemic thinking for dealing with our global ecological crisis and protecting the continuation and flourishing of life on Earth.
There will be time for Q&A and discussion during this exciting and unique opportunity to delve into this existential challenge with one of the leading pioneers in this field.
$40
Registration includes on-demand access to a recording of the workshop, which can be viewed for two weeks following the date it was presented.
To ensure you receive your meeting link prior to the live program, please register by January 14.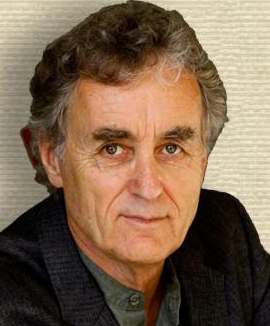 Fritjof Capra, Ph.D., physicist and systems theorist, was a founding director (1995-2020) of the Center for Ecoliteracy in Berkeley, California. He is a Fellow of Schumacher College (UK) and serves on the Council of Earth Charter International. Capra is the author of several international bestsellers, including The Tao of Physics and The Web of Life. He is coauthor, with Pier Luigi Luisi, of the multidisciplinary textbook, The Systems View of Life. Capra's online course (www.capracourse.net) is based on this textbook.
Program Format
This is a live, interactive online program that will also be recorded for on-demand viewing. Our goal is to send recordings to you within two business days, often sooner. Recordings will be available for on-demand viewing for two weeks following the date they were presented.
Software Platform
Zoom for Windows, Mac, or mobile device; minimum recommended network bandwidth 1.5 Mbps. Please download Zoom for free at zoom.us/download, and test your connection at zoom.us/test. New to Zoom? Check out www.theosophical.org/FAQ. Please email webinars@theosophical.org for further information.
.