Saturday, February 5, 1:00 – 3:00 p.m. CST
$40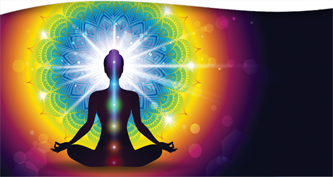 The chakra system has long been known as a ladder for liberation, a means whereby you can evolve your energy to reach toward higher consciousness.
But few understand that there is an equally important downward path through the chakras that is necessary for being able to manifest your intentions and aspirations. This path condenses the energy of consciousness into ever denser planes until a completed manifestation is formed.
The current of manifestation begins in highest consciousness, tapping into source, then brings that awareness down into purpose and vision, followed by clear communication, finding right relationship, empowering your will, making it flow through pleasure and movement, and finally manifestation on the physical plane and fulfillment of your heart's aspiration.
This 2-hour presentation with bestselling author and chakra expert Anodea Judith, Ph.D., will take you through each of these steps and share practical exercises for clearing blocks and strengthening the power of your intentions.
$40
Registration includes on-demand access to a recording of the workshop, which can be viewed for two weeks following the date it was presented.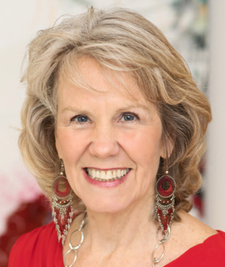 Anodea Judith, Ph.D. is a bestselling author and thought leader on the topics of chakras, psychology, yoga, and social change. She is director of the teaching organization Sacred Centers, and holds a doctoral degree in Human Health, a Master's in Clinical Psychology, and advanced yoga teacher certifications. Anodea is the author of nine definitive works on the chakras, best known for the classics Wheels of Life, Eastern Body-Western Mind, and her most recent book, Charge and The Energy Body. Anodea is an internationally recognized teacher whose courses have reached 163 countries, with books in 28 languages. She can be found at www.anodeajudith.com, www.sacredcenters.com, and www.rainbowwarriortribe.com.
Program Format
This is a live, interactive online program that will also be recorded for on-demand viewing. Our goal is to send recordings to you within two business days, often sooner. Recordings will be available for on-demand viewing for two weeks following the date they were presented.
Software Platform
Zoom for Windows, Mac, or mobile device; minimum recommended network bandwidth 1.5 Mbps. Please download Zoom for free at zoom.us/download, and test your connection at zoom.us/test. New to Zoom? Check out www.theosophical.org/FAQ. Please email webinars@theosophical.org for further information.