Saturday, February 12, 1:00 – 2:30 p.m. CST
$40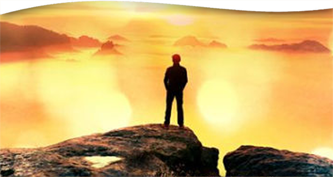 Join world-renowned author and teacher Dan Millman as he shares the fruits of a decades-long spiritual journey, guided by four radically different mentors: The Professor, a Bolivian master offering a global heritage of spiritual practices; the Guru, an American-born Adept whose presence transcended any techniques; the Warrior-Priest, a martial arts teacher, metaphysician, and healer; and the Sage, a devotee of reality who offered the most basic yet transcendent teachings of all.
From this foundation, built in layers over time, Dan developed a practical approach to living that he calls "the peaceful warrior's way."
During this interactive workshop, Dan will share this approach and shed light on our universal search for a fulfilling and meaningful life. What he reveals can help you to:
gain perspective about your own path and purpose
avoid pitfalls along the way
discover three fundamental approaches to spiritual life
find the right teacher(s) for you
Dan provides an antidote to endlessly seeking "the good life" and instead, appreciating the grandest life of all — the one you were born to live.
Registration includes a copy of Dan's new memoir, Peaceful Heart, Warrior Spirit *. (Only to addresses within the USA)
$40
Registration includes on-demand access to a recording of the workshop, which can be viewed for two weeks following the date it was presented.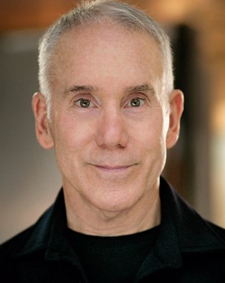 Dan Millman, a former world champion athlete, gymnastics coach, martial arts instructor, and college professor, has authored 18 books published in 29 languages. Way of the Peaceful Warrior was adapted to film in 2006. Dan also speaks worldwide. To learn more about his books, events, online courses, and free life-purpose calculator: www.PeacefulWarrior.com
*Copies of the book will be automatically shipped to the address provided in the registration process. If you withdraw from the class and request a refund, we will be unable to refund the cost of the book.
Program Format
This is a live, interactive online program that will also be recorded for on-demand viewing. Our goal is to send recordings to you within two business days, often sooner. Recordings will be available for on-demand viewing for two weeks following the day the program was presented.
Software Platform
Zoom for Windows, Mac, or mobile device; minimum recommended network bandwidth 1.5 Mbps. Please download Zoom for free at zoom.us/download, and test your connection at zoom.us/test. New to Zoom? Check out www.theosophical.org/FAQ. Please email webinars@theosophical.org for further information.