Saturday, February 26, 1:00 – 3:00 p.m. CST
$40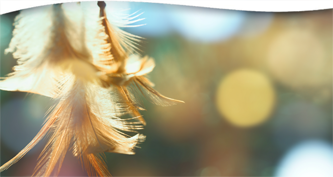 Join Mescalero Apache Billie Topa Tate for a rare glimpse into the landscape and realm of the Spirit World. Billie will share her Native American wisdom along with beautiful personal stories about the ethereal world often known as the place of light, where our divine helpers, spirit guides, totems, angels, and spirit teachers reside. Billie's teachers called these inner plane helpers our "energetic resources," which have a great purpose to be of service and to guide our journey in powerful and virtuous ways. Billie will also share why we are often provided assistance, and the various realms which are ever-present in vibration and wisdom.
This workshop will include:
The history of Native elders and the Spirit World
The beginning story about why the Great Spirit created energy
The energy world of spirit guides: What it looks like and why it exists
The angels and divine helpers and their purpose
How the elders used enlightened language to speak with our guides
Enhancement skills to use for the Spirit World
The realms of the Spirit World
The landscape of spirit guides and where they reside
How you can determine if you are talking to your spirit guides
How to filter out any interference when working with the Spirit World
$40
Registration includes on-demand access to a recording of the workshop, which can be viewed for two weeks following the date it was presented.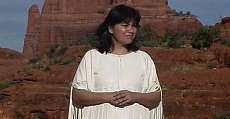 Billie Topa Tate is the founder of MSI Wellness Center. She is Mescalero Apache and is dedicated to "Creating a Sacred Place One Person at a Time" through the indigenous native teachings of her teachers. Topa Tate has lectured and taught at Northwestern University, Cancer Treatment Centers of America, and more. Her work has been published in several magazines, and she is the author of several meditation recordings and books. She is dedicated to being of service to anyone who is seeking wellness, mindfulness training, and spiritual growth. Learn more at her website: msi-healing.com.
Program Format
This is a live, interactive online program that will also be recorded for on-demand viewing. Our goal is to send recordings to you within two business days, often sooner. Recordings will be available for on-demand viewing for two weeks following the date they were presented.
Software Platform
Zoom for Windows, Mac, or mobile device; minimum recommended network bandwidth 1.5 Mbps. Please download Zoom for free at zoom.us/download, and test your connection at zoom.us/test. New to Zoom? Check out www.theosophical.org/FAQ. Please email webinars@theosophical.org for further information.