Saturday, March 5, 1:00 – 3:00 p.m. CST
$40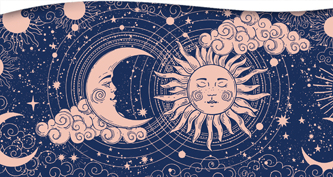 Astrology and alchemy are cosmologies, and where astrology provides a heavenly view of the imaginal cosmos of the soul, alchemy presents us with a micro-cosmos. Like astrology, it connects us to the gods, only in a very earth-focused, substantive way. As the art of elemental transformation, alchemy is rooted in the natural world of fire, earth, air and water.
Meditating on the elements as psychological qualities helps deepen our understanding of these symbols in astrology.
This workshop draws on alchemical images and archetypal psychology to demonstrate how alchemical fire, earth, air, and water form a micro-cosmology of the soul in astrology.
Participants will gain:
An understanding of the relationship between astrology and alchemy, and how their symbolic language relates to Jungian and archetypal psychology
Familiarity with the four elements of astrology and alchemy, and insight into the archetypal nature of the four elements
Appreciation of the metaphorical approach to alchemical images
A deepened sense of the elemental imagination and how it appears in the signs of the zodiac
$40
Registration includes on-demand access to a recording of the workshop, which can be viewed for two weeks following the date it was presented.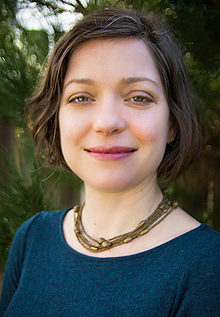 Safron Rossi, Ph.D. is a core faculty member in the Jungian and Archetypal Studies M.A./Ph.D. program, teaching courses on mythology, symbolism, archetypal cosmology and astrology, and scholarly praxis. For many years she was curator of the Joseph Campbell, James Hillman, and Marija Gimbutas manuscript collections at Opus Archives. Her writing and scholarly studies focus on Greek mythology, archetypal psychology, archetypal astrology, and goddess traditions. Safron is the author of The Kore Goddess: A Mythology & Psychology (2021), co-editor of Jung on Astrology (2017), and editor of Joseph Campbell's Goddesses: Mysteries of the Feminine Divine (2013). Safron has published articles in Jungian, archetypal, and astrological journals and lectures across the U.S. and internationally. Safron is also a consulting archetypal astrologer. Her work in this area can be found at www.thearchetypaleye.com
Program Format
This is a live, interactive online program that will also be recorded for on-demand viewing. Our goal is to send recordings to you within two business days, often sooner. Recordings will be available for on-demand viewing for two weeks following the date they were presented.
Software Platform
Zoom for Windows, Mac, or mobile device; minimum recommended network bandwidth 1.5 Mbps. Please download Zoom for free at zoom.us/download, and test your connection at zoom.us/test. New to Zoom? Check out www.theosophical.org/FAQ. Please email webinars@theosophical.org for further information.