Saturday, March 12, 1:00 – 3:30 p.m. CST
$45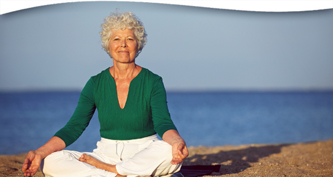 As renowned psychiatrist Carl Jung wrote, "The afternoon of life is just as full of meaning as the morning; only its meaning and purpose are different. Whoever carries over into the afternoon the law of the morning. . . must pay for it with damage to the soul."
Let's begin together to consider Jung's warning: If we fail to heed the call to the inner work of age, and instead continue to obey the ego's demand for midlife heroic striving, then we fail to make the shift in identity from role to soul. And the soul will suffer.
If you feel lost or disoriented, unable to see what's next for you…
If you wish to serve something larger than yourself…
If you seek a new contemplative practice for this stage of life…
Then this workshop can help you discover how to reorient by turning within, attuning to your soul's longing, and cultivating a deeper shift in awareness.
Connie Zweig, Ph.D., author of the new book The Inner Work of Age: Shifting from Role to Soul, will teach you how to move through late life as a rite of passage, releasing past forms, facing the unknown, and emerging renewed as an Elder filled with vitality and purpose.
Discover psychological and spiritual practices that address the late-life identity crisis, deepening your self-knowledge and helping you reimagine age for yourself, eventually shifting from denial to awareness, from self-rejection to self-acceptance, and from holding on to letting go.
The result is a newfound freedom from the constraints of out-worn roles and identities, an emerging sense of becoming who we were always meant to be, and a profound gratitude for the way that our lives unfolded.
This process is not about what we do or don't do. Rather, it's about how we do it: the internal state of mind that can arise as we do this inner work of age. This deep work is a unique journey for each of us. But the hunger for it is universal.
This highly interactive workshop will include listening, contemplation, and sharing in breakout rooms.
$45
Registration includes on-demand access to a recording of the workshop, which can be viewed for two weeks following the date it was presented.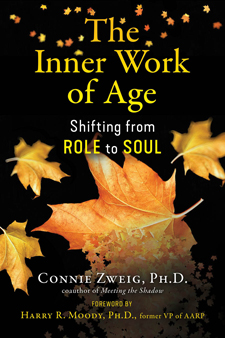 Connie Zweig, Ph.D., is a retired psychotherapist, former executive editor at Jeremy P. Tarcher Publishing, former columnist for Esquire magazine, and contributor to the LA Times. Known as the Shadow Expert, she is the coauthor of Meeting the Shadow and Romancing the Shadow and author of Meeting the Shadow of Spirituality and her newest book, The Inner Work of Age: Shifting from Role to Soul. She lives in California.
Program Format
This is a live, interactive online program that will also be recorded for on-demand viewing. Our goal is to send recordings to you within two business days, often sooner. Recordings will be available for on-demand viewing for two weeks following the date they were presented.
Software Platform
Zoom for Windows, Mac, or mobile device; minimum recommended network bandwidth 1.5 Mbps. Please download Zoom for free at zoom.us/download, and test your connection at zoom.us/test. New to Zoom? Check out www.theosophical.org/FAQ. Please email webinars@theosophical.org for further information.