Saturday, March 26 – 1:00 – 3:30 p.m. CDT
$45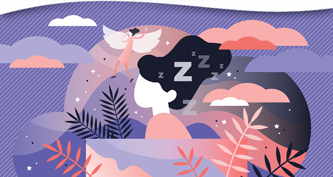 Wake up to life!
Learn how to utilize the third of your life that you spend sleeping by dreaming lucidly, sleeping consciously, and training your mind to be more awake, more aware, and more kind with bestselling author and teacher Charlie Morley.

By using the best of both Tibetan Buddhist and Western dream-work techniques, this online workshop offers a uniquely holistic approach to lucid dreaming and conscious sleeping with the goals of psychological growth and developing a deeper spiritual practice.

During this workshop, you will learn:
• How to lucid dream from scratch and/or develop your practice!
• The benefits of lucid dreaming
• Dream Planning (Charlie's 3 step process)
• Using sleep for spiritual practice
• Conscious sleeping practices

Lucid dreaming is an important precursory skill to the Tibetan tradition of Dream Yoga, and these teachings offer a practical way to learn this incredibly beneficial skill.
The workshop is open to complete beginners as well as seasoned lucid dreamers.
$45
Registration includes on-demand access to a recording of the workshop, which can be viewed for two weeks following the date it was presented.
Char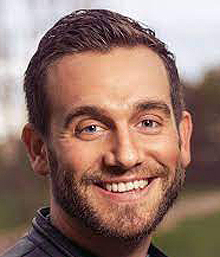 lie Morley is a bestselling author and teacher of lucid dreaming, shadow integration, and mindfulness of dream & sleep. He has been lucid dreaming for over 20 years and was authorized to teach within the Kagyu school of Tibetan Buddhism by Lama Yeshe Rinpoche in 2008. Since then, he has written four books that have been translated into 15 languages and has run workshops and retreats in more than 20 countries. In 2018 he was awarded a Winston Churchill Fellowship grant to research PTSD treatment in military veterans and continues to teach people with trauma-affected sleep. His 2021 book Wake Up to Sleep is a practical guide to these practices. Charlie has been the lead consultant on scientific studies into lucid dreaming at both Swansea University and the Institute of Noetic Sciences.
Program Format
This is a live, interactive online program that will also be recorded for on-demand viewing. Our goal is to send recordings to you within two business days, often sooner. Recordings will be available for on-demand viewing for two weeks following the day the program was presented.
Software Platform
Zoom for Windows, Mac, or mobile device; minimum recommended network bandwidth 1.5 Mbps. Please download Zoom for free at zoom.us/download, and test your connection at zoom.us/test. New to Zoom? Check out www.theosophical.org/FAQ. Please email webinars@theosophical.org for further information.