Saturday, April 2, 1:00 – 3:30 p.m. CDT
$45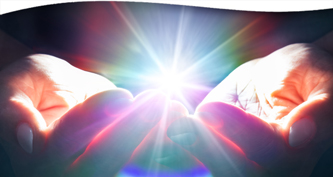 Many people feel disoriented, weakened, or provoked by other people's energies, by entities, and by uncomfortable atmospheres. At its worst, it can cause anxiety and fear, and during these times it can be difficult to behave in a dignified and confident way. This type of sensitivity and empathy is not unusual, and can be experienced by the strongest of people.
In this practical, inspiring and empowering workshop, Dr. William Bloom, the UK's leading expert in this field and author of the influential bestsellers Psychic Protection and Feeling Safe, will share the essential secrets and strategies of psychic protection. His approach combines classical occult, internal martial arts, and mind -body-spirit techniques.
This important workshop includes:
Setting up strong psychic boundaries to block negative energies
Amplifying your connection with protective and supportive forces
Soothing and strengthening your nervous and hormonal systems so that you have the stability of a mountain
Calling in spiritual allies
The 'electric love your enemy' technique
The power of forgiveness and compassionate alchemy
First aid for psychic attack
Unpacking the karmic lessons
You will be able to practice these effective techniques immediately to improve the quality of your life.
$45
Registration includes on-demand access to a recording of the workshop, which can be viewed for two weeks following the date it was presented.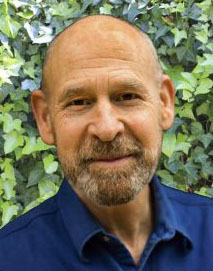 William Bloom has been presenting this subject since the 1970s when he first began teaching at the Findhorn community. He is the author of the bestselling book Working with Angels. William's approach is practical and experiential. His background includes a two-year off-grid retreat in the High Atlas Mountains of Southern Morocco, and he has a doctorate in social psychology from the London School of Economics. Learn more at williambloom.com.
"William Bloom is a modern western mystic and considered by many to be Britain's leading and most experienced mind-body-spirit teacher." - Yoga Magazine
"Finally someone who separates new age nonsense from spiritual reality." — Caroline Myss
Program Format
This is a live, interactive online program that will also be recorded for on-demand viewing. Our goal is to send recordings to you within two business days, often sooner. Recordings will be available for on-demand viewing for two weeks following the day the program was presented.
Software Platform
Zoom for Windows, Mac, or mobile device; minimum recommended network bandwidth 1.5 Mbps. Please download Zoom for free at zoom.us/download, and test your connection at zoom.us/test. New to Zoom? Check out www.theosophical.org/FAQ. Please email webinars@theosophical.org for further information.