Saturday, March 19, 1:00 – 3:30 p.m. CDT
$45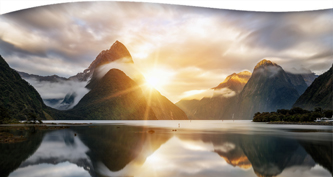 Many of us have experienced the calming, peaceful, and uplifting character of sacred places—perhaps in a church, a favorite spot in nature, or an ancient site of pilgrimage and worship. These are locations where our inner and outer worlds, the soul and body, come together and we feel restored and whole.
In this workshop, we'll explore the outer characteristics of sacred places, such as the many forms they take, as well as their inner characteristics as perceived by clairvoyance—including the nonphysical energies and beings that sustain them. The focus will be on creating a personal sacred place, whether at home or at work, by means of a meditation technique that presenter Kurt Leland calls the Angel Grid. We'll learn about the angels of Power, Beauty, Love, and Truth, their characteristics, mantras, and locations in the grid, and how to position ourselves in their midst to create our own personal sacred place.
$45
Registration includes on-demand access to a recording of the workshop, which can be viewed for two weeks following the date it was presented.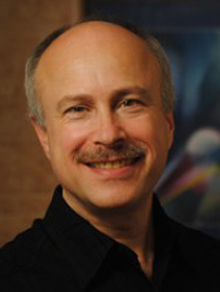 Kurt Leland is an international lecturer for the Theosophical Society. He has been teaching classes in psychic and spiritual development for twenty years. He is the author of several books, including Invisible Worlds: Annie Besant on Psychic and Spiritual Development, Rainbow Body: A History of the Western Chakra System from Blavatsky to Brennan, and The Multidimensional Human: Practices for Psychic Development and Astral Projection.
Program Format
This is a live, interactive online program that will also be recorded for on-demand viewing. Our goal is to send recordings to you within two business days, often sooner. Recordings will be available for on-demand viewing for two weeks following the day the program was presented.
Software Platform
Zoom for Windows, Mac, or mobile device; minimum recommended network bandwidth 1.5 Mbps. Please download Zoom for free at zoom.us/download, and test your connection at zoom.us/test. New to Zoom? Check out www.theosophical.org/FAQ. Please email webinars@theosophical.org for further information.