Rescheduled to Saturday, June 4, 1:00 – 3:30 p.m. CDT
$45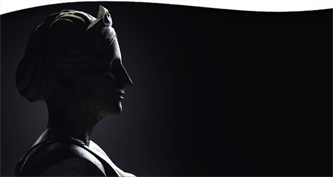 Ancient Greek philosophy, in its original context, was deeply concerned with developing practical methods for creating eudaimonia—a good spirit. Drawing on the wisdom left to us by multiple schools—especially Aristotelian and Stoicism—we will work with methods for developing inner excellence that enables one to be of benefit in the world. It is, in essence, a training manual for spiritual evolution. Join Gwendolyn Reece, a Contemporary Pagan priestess who serves Apollo and Athena, for an interactive workshop that includes exercises to help us in our spiritual evolution.
Topics include:
Ancient Greek methods for evolving one's character
The nature of the moral virtues and how to develop them
The relationship between the moral virtues and the intellectual virtues
The nature of the intellectual virtues and how to develop them
The critical importance of virtuous friendship
Ancient Greek contemplative practices
Philosophy is not just about study—it is about living as a friend of wisdom. This interactive workshop will include self-assessment exercises, group discussions, and will help each attendee make a personalized plan for meaningful self-improvement.
$45
Registration includes on-demand access to a recording of the workshop, which can be viewed for two weeks following the date it was presented.
Gwendolyn Reece holds a Ph.D. in education and master's degree in religious studies. She is the Associate University Librarian and Director of Research, Teaching, and Learning at American University. Gwendolyn has been a member of the Theosophical Society in America since 1999 and is a Wiccan High Priestess of the Assembly of the Sacred. She leads Theophania coven in Washington, D.C., and organizes the Sacred Space Conference, the largest annual esoteric conference on the east coast.
Program Format
This is a live, interactive online program that will also be recorded for on-demand viewing. Our goal is to send recordings to you within two business days, often sooner. Recordings will be available for on-demand viewing for two weeks following the day the program was presented.
Software Platform
Zoom for Windows, Mac, or mobile device; minimum recommended network bandwidth 1.5 Mbps. Please download Zoom for free at zoom.us/download, and test your connection at zoom.us/test. New to Zoom? Check out www.theosophical.org/FAQ. Please email webinars@theosophical.org for further information.