Saturday, June 11, 1:00 – 4:00 p.m. CDT
$45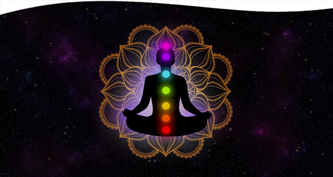 What are the chakras, and how do they relate to our everyday lives? This workshop will present a unique perspective on the subtle energy centers of our bodies based on insights and teachings drawn from the oral traditions of esoteric yoga. In addition to a discussion of simple techniques for balancing chakric energies, we'll be taking an in-depth look at the three primary currents along the spine associated with the chakras:
The Ida, which lies to the left of the spine
The Pingala, which is to the right side of the spine, mirroring the ida
The Sushumna, which runs along the spinal cord in the center, through the seven chakras
We will practice some basic exercises for becoming more aware of the chakric levels and how these relate to our various psychological and spiritual states of awareness.
We'll also take a look at the intricate way one's horoscope can shed important light on the patterns of one's personal chakra system.
$45
Registration includes on-demand access to a recording of the workshop, which can be viewed for two weeks following the date it was presented.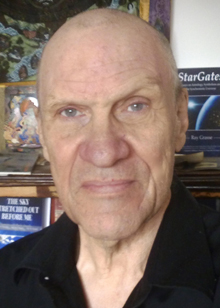 Ray Grasse studied extensively with teachers in the Kriya yoga tradition, and is author of several books including The Waking Dream, Under a Sacred Sky, and An Infinity of Gods. He worked on the editorial staff of the Theosophical Society for 10 years, and has been associate editor of The Mountain Astrologer for over 20 years. His website is www.raygrasse.com
"Over many years of studying meditation, yoga and Buddhist tantras, I thought I had a good understanding of the chakras. Ray's seminar went far deeper than any book or teacher I've studied with." –Perry F.
Program Format
This is a live, interactive online program that will also be recorded for on-demand viewing. Our goal is to send recordings to you within two business days, often sooner. Recordings will be available for on-demand viewing for two weeks following the date they were presented.
Software Platform
Zoom for Windows, Mac, or mobile device; minimum recommended network bandwidth 1.5 Mbps. Please download Zoom for free at zoom.us/download, and test your connection at zoom.us/test. New to Zoom? Check out www.theosophical.org/FAQ. Please email webinars@theosophical.org for further information.