Saturday, June 18, 1:00 – 3:00 p.m. CDT
$40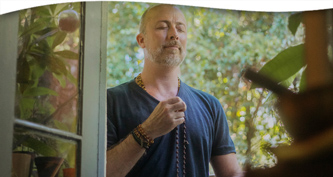 What you are thinking is what you are getting more of…
In this special meditation workshop, we will explore the power of language to create. The Tantric saying is, "That by which we fall is that by which we rise." This teaching, in part, points at the incredible power of words to shape and direct not only energy, but our moment-to-moment experience of being alive.
From ordinary thoughts to empowered speech, known as mantra, language creates. As we become conscious of the power of letters and words, we begin the alchemical process of transforming our consciousness from the familiar lead-like ego structure to the shining gold of wakeful awareness.
Guided through a combination of breath, meditation, mantra practice, and teachings on the immense possibilities of awareness, you will emerge from this practice-based workshop ready to rise, evolve, and embody more of your true Nature.
Teachings and insights will unfold through:
Guided practices of meditation, breath, and mantra, woven throughout a dharma talk
A robust session of ecstatic breathwork
Ecstatic breathwork utilizes a three-part rhythmic breathing pattern set to evocative music with guidance. As the breathwork unfolds, coherent energy begins to build and move throughout the body, dissolving tension, while expanding perspective, intuition, and opening the heart to the grace of love.
$40
Registration includes on-demand access to a recording of the workshop, which can be viewed for two weeks following the date it was presented.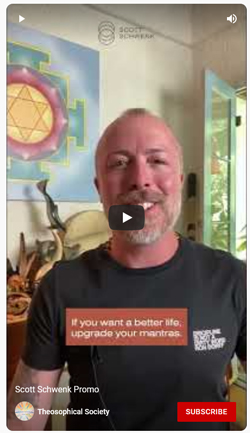 Scott Schwenk's teaching, through a mixture of dharma talks, meditations, and breathwork practices, guides seekers to explore their deepest selves leading them to live their lives free from tension and full of trust. Known for his hugely popular Wanderlust Festival workshops, his Unplug teaching, and online trainings, Scott has been catalyzing the inner evolution of others for decades: helping them to grow, transform obstacles into opportunities, and find Love within. Scott spent several years living and studying in a Hindu monastery which introduced him to the core body of Tantric traditions, which continue to flow through each of his teachings. Apprenticeships in leadership development, meditation and philosophy training, spiritual awakening, and Vedic rituals were all part of Scott's development into the thought-leader that he is today.
Program Format
This is a live, interactive online program that will also be recorded for on-demand viewing. Our goal is to send recordings to you within two business days, often sooner. Recordings will be available for on-demand viewing for two weeks following the day the program was presented.
Software Platform
Zoom for Windows, Mac, or mobile device; minimum recommended network bandwidth 1.5 Mbps. Please download Zoom for free at zoom.us/download, and test your connection at zoom.us/test. New to Zoom? Check out www.theosophical.org/FAQ. Please email webinars@theosophical.org for further information.