In-Depth Study Weekend
Friday, September 16—Sunday, September 18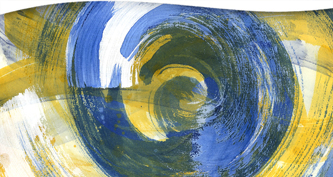 The influence of Blavatsky's major work, The Secret Doctrine, has been remarkable. Since its publication in 1888, it has not only inspired generations of Theosophists around the world, but also painters, musicians, writers, scientists, and leaders of esoteric movements. However, due to the depth of its teachings and their wide scope, this text often feels overwhelming to many students.
In this workshop, Pablo Sender will present the main teachings found in the first volume of The Secret Doctrine, and explore how they can be applied to the practice of meditation and in daily life.
This retreat is intended for students of Theosophy. A foundational understanding of theosophical concepts is strongly recommended. See below for the retreat sessions and full schedule.
TS members: $60 • Nonmembers: $120
Become a member today for $72 to enjoy this deep member discount!
Registration includes on-demand access to recordings of all the classes, which can be viewed for two weeks following the date of the last class.
Late registrants will receive recording links to all missed sessions for on-demand viewing.
Retreat Sessions:
Session 1
Blavatsky indicated that "Reading The Secret Doctrine page by page as one reads any other book will only end in confusion." We will explore the sections that she proposed one should read first, as well as practical tips to deal with this complex text.
Session 2
Because "law in nature is uniform," one can find similar patterns throughout the cosmos on different scales. Due to this, the myths, symbols, and esoteric teachings in The Secret Doctrine can be understood on various levels by using different "keys of interpretation," which allows for a more practical understanding of cosmological teachings.
Session 3
According to Blavatsky, "The first thing to do, even if it takes years, is to get some grasp of the Three Fundamental Principles given in Proem." We will examine this important section of The Secret Doctrine and its practical implications for spiritual living.
Session 4
The process of manifestation of the Cosmos is the central theme of the first volume of The Secret Doctrine. In this session, we will study the main stages of manifestation and how this teaching can be applied to meditation to help us seek our higher nature.
Session 5
The core of The Secret Doctrine is a series of stanzas translated by Blavatsky from a secret text called The Book of Dzyan. We will present an overview of the seven stanzas of the first volume, focusing on the first stanza and how it can be interpreted as a description of our higher nature.
Retreat Schedule:


Friday
7:00 to 8:00 Session 1: How to Study The Secret Doctrine
8:00 to 8:30 Q & A
Saturday
10:00 to 10:40 Session 2: Seven Keys of Interpretation
10:40 to 11:00 Q & A
11:00 to 11:10 10 min Break
11:10 to 11:50 Correspondences between Cosmos and Human Beings
11:50 to 12:10 Q & A
3:00 to 4:00 Session 3: Three Fundamental Propositions
4:00 to 4:30 Q & A
4:30 to 4:40 10 min Break
4:40 to 5:40 Application in Daily Life
5:40 to 6:00 Q & A
Exercise 1 (Offline)
Sunday
10:00 to 11:00 Session 4: Manifestation of the Cosmos
11:00 to 11:30 Q & A
11:30 to 11:40 10 min Break
11:40 to 12:10 Meditation: Reversing the manifestation of the mind
Exercise 2 (Offline)
3:00 to 4:00 Session 5: Overview of the Stanzas of Dzyan
4:00 to 4:30 Q & A
4:30 to 4:40 10 min Break
4:40 to 5:10 Meditation on the First Stanza
Exercise 3 (Offline)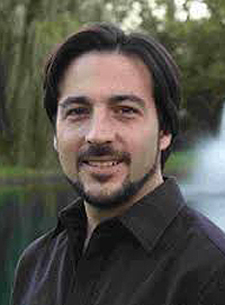 Pablo Sender, Ph.D., became a member of the Theosophical Society in his native Argentina and has presented Theosophical lectures, seminars, and classes around the world. He is the author of Evolution of the Higher Consciousness and Approaching the Secret Doctrine, and his articles have been published in several Theosophical journals. Learn more at his website: www.pablosender.com.
Program Format
This is a live, interactive online program that will also be recorded for on-demand viewing. Our goal is to send recordings to you within two business days, often sooner. Recordings will be available for on-demand viewing for two weeks following the date the program was presented.
Software Platform
Zoom for Windows, Mac, or mobile device; minimum recommended network bandwidth 1.5 Mbps. Please download Zoom for free at zoom.us/download, and test your connection at zoom.us/test. New to Zoom? Check out www.theosophical.org/FAQ. Please email webinars@theosophical.org for further information.