Saturday, August 27, 1:00 – 3:00 p.m. CDT
$40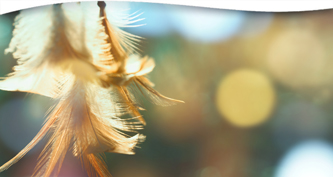 According to Native wisdom, not only are we energy, but we also have a healing and powerful energy tool that, when navigated properly, can optimize your life's journey. This mystical tool, sometimes called the aura, has basic and very advanced functions and principles. With gentle techniques, we can use the aura to tap into various qualities of virtuous energy, light, wisdom, healing, and enlightenment. Mescalero Apache teacher Billie Topa Tate will start from the basic principles and functions of the energy field to the more advanced and specialized functions of releasing stress or anxiety in our energy field during this interactive workshop.
During this special wisdom-sharing experience you will learn:
How to access your peaceful spirit
Refreshing techniques such as mind pacing and breath pacing
Energy tools to transmute core blocks and obstacles that may promote anxiety
How to use stress as a launching point for nurturing and positive change
How to adjust your energy field to promote wisdom rather than anxiety
$40
Registration includes on-demand access to a recording of the workshop, which can be viewed for two weeks following the date it was presented.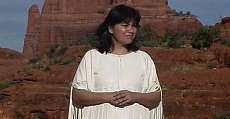 Billie Topa Tate is the founder of MSI Wellness Center. She is Mescalero Apache and is dedicated to "Creating a Sacred Place One Person at a Time" through the indigenous native teachings of her teachers. Topa Tate has lectured and taught at Northwestern University, Cancer Treatment Centers of America, and more. Her work has been published in several magazines, and she is the author of several meditation recordings and books. She is dedicated to being of service to anyone who is seeking wellness, mindfulness training, and spiritual growth. Learn more at her website: msi-healing.com.
Program Format
This is a live, interactive online program that will also be recorded for on-demand viewing. Our goal is to send recordings to you within two business days, often sooner. Recordings will be available for on-demand viewing for two weeks following the day the program was presented.
Software Platform
Zoom for Windows, Mac, or mobile device; minimum recommended network bandwidth 1.5 Mbps. Please download Zoom for free at zoom.us/download, and test your connection at zoom.us/test. New to Zoom? Check out www.theosophical.org/FAQ. Please email webinars@theosophical.org for further information.