Saturday, September 24, 1:00 - 3:00 p.m. CDT
TS members: $50 • Nonmembers: $60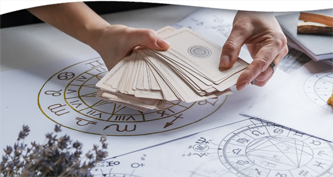 The combined use of tarot and astrology gives us the law of consequence, and this can help us see how our karma is affecting us on a daily basis. Learning to trust our intellectual, emotional, and instinctual centers is enhanced when we combine daily Tarot layouts and correlate them with astrological natal charts.
During this workshop, you will receive a personal natal chart with an explanation and review of karmic indicators.
During this workshop we will:
~ Review karmic indicators in our natal charts
~ Review karma as seen through Theosophical principles
~ Review the intuitive use of Tarot
To receive your personal chart from Gwynne before the workshop begins, please register by September 19 and follow the instructions in your registration confirmation.
Registration includes on-demand access to a recording of the workshop, which can be viewed for two weeks following the date it was presented.
TS members: $50 • Nonmembers: $60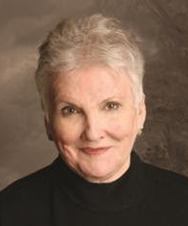 Gwynne Mayer, MA, has forty years of post-graduate work in the areas of Jungian analysis, Gestalt therapy, child psychology, and educational systems. She has studied the works of Carl Jung, Helena Blavatsky, Alice Bailey, Rudolph Steiner, and G.I. Gurdjieff for over 45 years. Gwynne has studied astrology for over 40 years and has lectured internationally.
For further information on astrological study, the Online School has a free Intuitive Astrology course to work with alongside the workshop. https://study.theosophical.org/
Program Format
This is a live, interactive online program that will also be recorded for on-demand viewing. Our goal is to send recordings to you within two business days, often sooner. Recordings will be available for on-demand viewing for two weeks following the date of the last class.
Software Platform
Zoom for Windows, Mac, or mobile device; minimum recommended network bandwidth 1.5 Mbps. Please download Zoom for free at zoom.us/download, and test your connection at zoom.us/test. New to Zoom? Check out www.theosophical.org/FAQ. Please email webinars@theosophical.org for further information.