Saturday, February 25, 1:00 – 4:00 p.m. CT
$45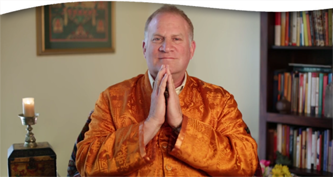 Join Lama Surya Das, one of the foremost Western Buddhist meditation teachers and a leading spokesperson for the emerging American Buddhism, for this interactive experience. The Dalai Lama affectionately calls Lama Surya Das "The Western Lama."
"All beings are Buddhas by nature; we only have to awaken to that fact."
This is the radiant heart of the tantric Vajrayana path of enlightenment. Cultivating Buddhist meditation, insight, Samadhi, and non-dual awareness helps bring us to that profound and transformative realization. Lama Surya Das will outline this ancient, timeless, wisdom tradition, as well as offer pith instructions and personal tips for how to make the journey into the Clear Light of Reality, the Dharmakaya, in this very lifetime. This is the swift and direct path of Dzogchen, the Natural Great Perfection—the ultimate teachings of Tibetan Buddhism.
Lama will offer guided meditation, helping us to embody the teachings by applying the practice of present wakefulness to our own daily life, uncovering and illumining our innate Buddha Nature. "Naturalness is the way. Natural mind is Buddha-mind. It is all within."
Registration includes on-demand access to a recording of the workshop, which can be viewed for two weeks following the date it was presented.
$45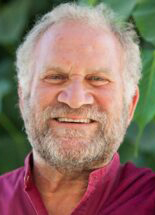 Lama Surya Das has spent over 45 years studying Zen, vipassana, yoga, and Tibetan Buddhism with the great masters of Asia, including the Dalai Lama's own teachers, and has twice completed the traditional 3-year meditation cloistered retreat at his teacher's Tibetan monastery. He is an authorized lama and lineage holder in the Nyingmapa School of Tibetan Buddhism, and a close personal disciple of the leading grand lamas of that tradition. He is the founder of the Dzogchen Center and Foundation in Cambridge, Massachusetts, and its branch centers around the country. Over the years, Surya has brought many Tibetan lamas to this country to teach and start centers and retreats. As founder of the Western Buddhist Teachers Network with the Dalai Lama, he regularly helps organize its international Buddhist Teachers Conferences. He is also active in interfaith dialogue and charitable projects in the Third World. In recent years, Lama Surya has turned his efforts and focus towards youth and contemplative education initiatives, what he calls "True higher education and wisdom for life training."
Lama Surya Das is a sought after speaker and lecturer, teaching and conducting meditation retreats and workshops around the world. He is a published author, translator, chant master (see Chants to Awaken the Buddhist Heart CD, with Stephen Halpern), and a regular blog contributor at The Huffington Post and Elephant Journal, as well as his own AskTheLama.com blog where he shares his thoughts and answers questions from the public. He has been featured in numerous publications and major media, including ABC, CNN, MSNBC, NPR, The Washington Post, and Tricycle Magazine, and has been the subject of a seven-minute magazine story on CNN. One segment of the ABC-TV sitcom Dharma & Greg was based on his life ("Leonard's Return"). Surya has appeared on Politically Incorrect with Bill Maher, and twice on The Colbert Report.
Program Format
This is a live, interactive online program that will also be recorded for on-demand viewing. Our goal is to send recordings to you within two business days, often sooner. Recordings will be available for on-demand viewing for two weeks following the day the program was presented.
Software Platform
Zoom for Windows, Mac, or mobile device; minimum recommended network bandwidth 1.5 Mbps. Please download Zoom for free at zoom.us/download, and test your connection at zoom.us/test. New to Zoom? Check out www.theosophical.org/FAQ. Please email webinars@theosophical.org for further information.